Local lifeguards to compete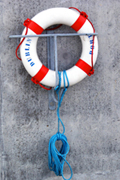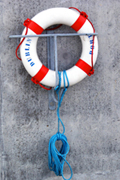 The second annual OCCC Junior Lifeguard Games are being held at 7:15 a.m., July 13, at the OCCC Aquatic Center.
Junior lifeguard teams are competing in five rounds of events to claim the top overall prize.
Roxanna Butler, Recreation and Fitness director, organized the event and expects eight to 12 teams this year.
Last year was the first year of the event and seven teams participated.
Butler said the teams come from area pools that have a Junior Lifeguard program. Programs from Oklahoma City Parks and Recreation, Mustang, Yukon, Rose State College, YMCA and El Reno are expected to participate.
A group from Rose State College won the event last year.
Events cover the gamut of lifeguard skills and duties, including events showcasing swimming speed and the ability to perform rescue and care for a victim, Butler said.
"They will compete in deep water tug of war to show their strength, pickup sticks to show scanning and reaction ability and the 'Last Guard Standing' to evaluate their knowledge," Butler said.
Butler said the age range of Junior Lifeguards is between 11 and 15 and participants cannot be certified as lifeguards. There must be at least one participant of each gender competing at all times, and participants must be available to act as victims when needed.
According to the Junior Lifeguard Games registration packet, other competitions include an Iron Guard sportsmanship award and a team T-shirt contest. The Iron Guard award recognizes guards for their professionalism and leadership skills as a lifeguard.
The team T-shirt contest has a "Friday the 13th" theme and winners will be voted on. Each event requires four participants, but teams can have up to six members and a coach.
Some of the details of the events will be kept secret until the start of the competition, but the competitors were given a list of practice skills to prepare them for what they minght face.
Some practice skills listed are retrieving a 10-pound brick and being able to tread water with it, basic first aid skills, and victim retrieval and assisting skills.
Medals will be awarded to the top three teams in each event and trophies to the top three teams overall.
For more information, call Recreation and Fitness at 405-682-1611, ext 7860.
To contact Mitchell Richards, email sportswriter@occc.edu.