In Prison, There is no Redemption, Only Punishment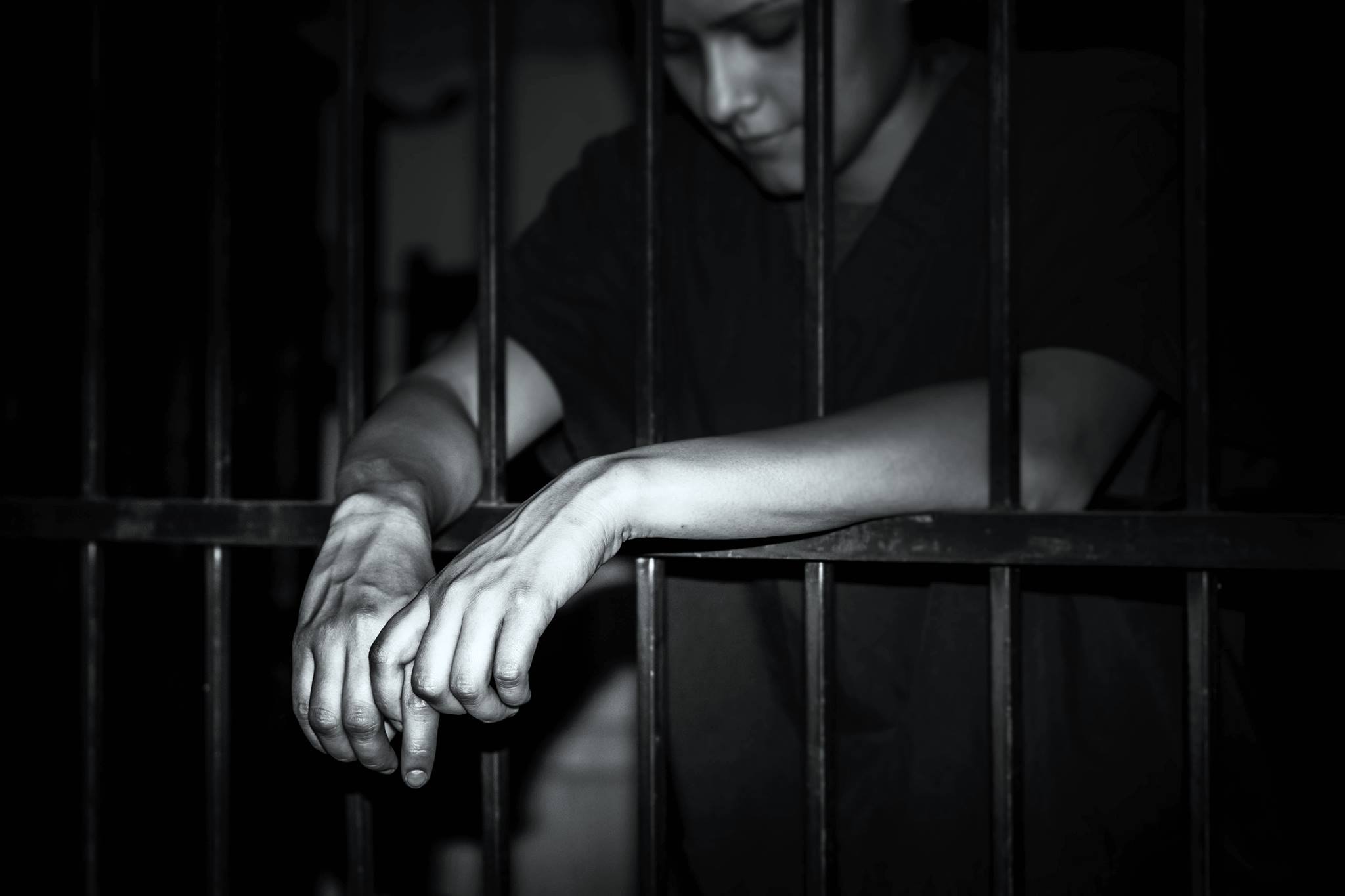 Each day Kayla Melher wakes up in her cell thinking about her life and how she ended up in prison.
Melher was a victim of sexual abuse and human trafficking for several years. She also suffers from mental illness.
"While I was on the outside I went from doing really good to doing really bad. I lost my job and I wasn't prepared for it," she said. "My electric bill was like $500 s and my A/C was broken. It was the middle of summer and all these things came crashing down at once. Then I started messing with this guy I met online. We came up with the idea to rob someone."
Melher and the man robbed another individual in their apartment building. Minutes later, she said, police were knocking at the door.
"I didn't answer and tried to get around them to still go to work," Melher said. "This went on for about a week. Then one night my guy went to walk to go get cigarettes and he never came back. I figured he went to jail and sure enough I found out the next day that they arrested him. That same day I left my house to call my mom for a ride to work. The police rolled up on me and arrested me."
Melher was tried and sentenced to ten years in prison. She has spent the last year thinking on how one act of desperation condemned her to a decade of punishment, with no chance of redemption.
"At a young age it was taught to me that you're gonna do anything for money. That's what I fell back on, being a criminal. I'm not proud of it," she said.
Rate of incarceration
According to Susan Sharp author of Mean lives, Mean laws: Oklahoma's Women Prisoners, Oklahoma leads the nation for the rate of women incarcerated per capita with a rate of 135 per 100,000. That figure is double the national rate — recorded in 2011 — of 67 per 100,000.
This ranking still persists in 2017.
The majority of women in prison are there for nonviolent and drug related crimes. In another study done by WorldAtlas.com, Oklahoma now sits at second only to Louisiana as the highest rate of incarceration of adults with 1,300 per 100,000 in 2017.  
Overcrowding is a major issue facing the state right now. So much so, that recently Governor Mary Fallin formed a task force to develop ways to decrease the number nonviolent sentenced to prison for drug offenses.
Fallin said reform is essential to avoiding an increase of more than 7,000 over the next ten years. This increase would require building three new prisons at a cost of $1.9 billion — money  that Oklahoma does not have.
Reggie Hines, who retired from the Oklahoma Department of Corrections, said Oklahoma is relatively small state to other larger states. Hines said he didn't understand why Oklahoma incarcerates so many women.
"When you compare us to the surrounding states, it doesn't match up," he said.
Hines, like Landry and Fallin, believes the revolving door of prison is part of the problem. "
They aren't treated inside and outside the system and definitely are not treated when they get out. The prison system is not adequate simply due to overcrowding. Because of the overcrowding and a lack of resources. The budget is not good enough to compensate for the overcrowding. They haven't built a new state prison is close to twenty five to thirty years. Most facilities are ones that are given to them like old mental health facilities and the like. These had to be adapted to accommodate prisoners." he said. "I think our laws are outdated and a lot of our females can be treated in the community at a cheaper price than it would be to incarcerate them."
Conditions of Prison are inhumane
"I've been here since december and I can't even get a decent pair of pants." Melher said.
The conditions of many state prisons show the facilities are severely understaffed and incapable of providing basic personal hygiene for inmates.
"If my mother wasn't putting money on my books I'd get on bar of soap, two razors, and a small bottle of shampoo and conditioner and two rolls of tissue a week. They don't even give you shower shoes anymore," Melher said. "They give pads once a month you never get tampons for free."
Melher is speaking the truth, Landry said.
"The things women need to have a level bodily integrity are simply not provided," she said. "Prisoners who are diabetic are in big trouble and the ones who are even worse off are those who are prediabetic. If you have the diagnosis that you are diabetic then they put you on a special diet which is still awful but medically appropriate. But let's say your doctor is saying if you don't straighten out your diet you become diabetic and you are sent to prison, welcome to diabetes. Because that doesn't qualify you and kind of special meals."
Mother is nowhere to be found
"The majority of incarcerated mothers are the primary, and often sole, caretakers of minor children" Susan Sharp said in the article It's a family Affair. Sharp, a sociology professor at the University of Oklahoma, and has been researching this topic since the 90s. Sharp said incarcerating mothers can be detrimental to the community and to the children of the community.
"Oklahoma children with incarcerated mothers often don't have a parent at home, frequently suffer from depression and are more likely to engage in criminal activity," she said. "Female inmates' families of origin are often characterized by alcoholism, addiction, and abuse. Thus, children may be placed in unstable and potentially harmful situations. There really is no wound that's deeper than the loss of its parent."
Taking a mother away from her child creates impossible barriers for those mothers to have a relationship with that child, she said.
"You're creating orphans in the most traumatic way possible," Sharp said.
No redemption, only punishment
The stress that weighs on your brain. The inability to care for the children that no woman should have to do alone. The lonely nights, the immense pressure from friends family and even society itself. Nowhere to turn for help.
"The first thing to realize is that the majority of women in prison are there for substance abuse and mental health issues. But these issues are not only criminalized but shamed as well," Landry said.  
In Sharp's survey several women who were incarcerated were asked an open ended question. What was their greatest concern about the effect of their incarceration on their families.
These were their responses:
"My oldest daughter has custody of her brothers. It is very hard on them emotionally, mentally and financially," said a 37-year-old Native American woman.

"The stress and worry, not to mention the money my parents send me every month," said a 30-year-old white female.

"Not being able to take care of my elderly parent who is ill," said a 47-year-old black female.
Sharp asked the women where their children — those who had been with them prior to incarceration — were currently living:
"My parents keep my two boys. I am fine with that but my two-month-old is living with a Christian Organized Housing program and though I trust them with her, I wish it didn't have to be, said a 33-year old white female. "My boy's are going to need counseling as a family unit. My two-month-old I fear will not have a bonding process with me."

"I need to be home with her. She will be a year old this month. I haven't gotten to bond. My mother takes good care of her and so does the organization A Touch of Love," said a 25-year-old black female.

"My children have no supervision. No guidance. No Love," said a 39-year-old black female.
"I don't want my son to be lonely missing me and worrying about me which take away from his happiness and his ability to concentrate on his school work," said a 44-year-old-black female.
Melher getting rehabilitating services is difficult in prison.  "I'm trying to get into classes but the waiting list is so long," she said. "If someone's release date is before yours they get into classes before you. But there are people that just got here that are already in classes but I just got in here last december and I haven't gotten in once."
Almost half the women serving time in state prisons have never been convicted of a violent offense. However, despite the strong link between drugs and women's crimes, less than 30 percent have received any drug treatment prior to incarceration.
Melher said she wanted to send a message to those who were lost and dealing with mental health issues, financial problems, and sexual abuse.
"I'm the type of person that sweep things under the rug you know?" she said. "If you are the same way as me and you feel like 'Oh I can tackle anything even if the worst thing happens to you can keep pushing.' I feel like you shouldn't do that. You have to stop and realize that you do need help. You do need to talk to somebody. Regardless of how strong you are you have to get help. Because eventually it's gonna blow up, and when it blows up it'll be too late."