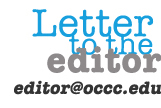 June is National Fresh Fruits and Vegetables Month and is the perfect time to enjoy the season's bounty. From fresh peaches to homegrown tomatoes, fresh fruits and vegetables are plentiful throughout the summer months.
During Fresh Fruits and Vegetables Month, "Shape Your Future," the Oklahoma State Department of Health along with the Tobacco Settlement Endowment Trust, is encouraging Oklahomans to visit local farmers markets to support local farmers, and to also enjoy the taste and benefits of homegrown fruits and vegetables.
"Shopping at a local farmers market allows you to provide your family with wholesome, healthy food while supporting your local community at the same time," said Tracey Strader, TSET executive director.
"In addition, bringing children to farmers markets will allow them to talk with real farmers to better understand how their food is grown and why homegrown fruits and vegetables are more nutritious."
Benefits of shopping at farmers markets include:
• Enjoying nutritious produce that is packed with vitamins and antioxidants.
• Keeping money local.
• Reducing mileage produce travels which helps decrease energy consumption.
• Interacting with farmers to understand how fruits and vegetables are grown and harvested.
• Connecting rural and urban communities.
• Using less packaging for a greener shopping experience.
There are many farmers markets across the state of Oklahoma that offer a vast selection of fresh fruits and vegetables.
For more information on National Fresh Fruits and Vegetables Month and to find a farmers market near you, visit www.ShapeYourFutureOK.com. —Oklahoma State Health Department