GUNS ON CAMPUS? New Law Eliminates Permits, Training Needed For Firearms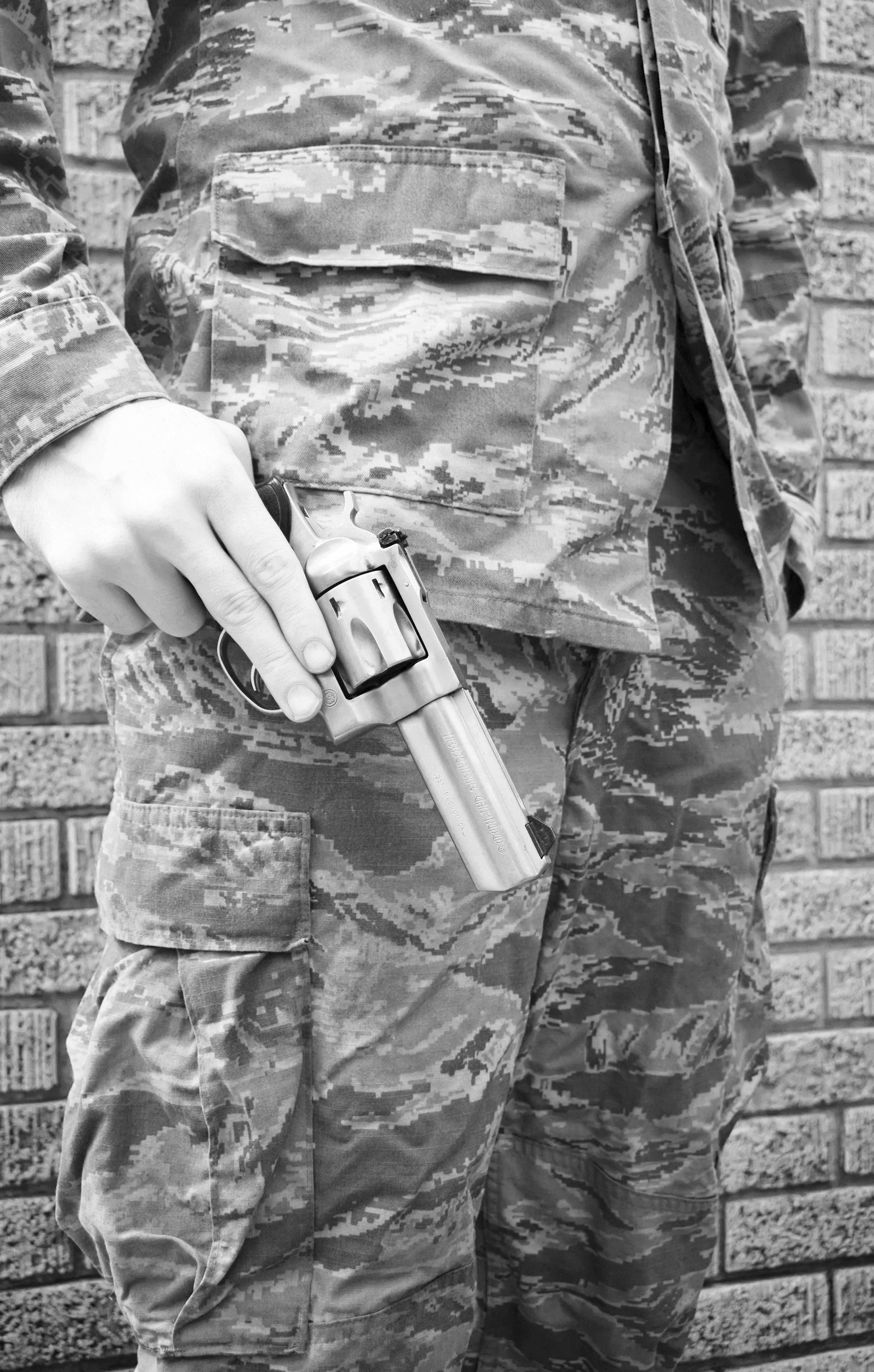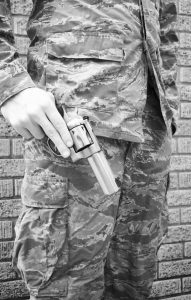 By Marcus Robertson
On Wednesday, February 27, Gov. Kevin Stitt signed House Bill 2597 into law just hours after it passed a vote in the Oklahoma Senate. The bill is the first to be signed into law by the new Oklahoma governor.
HB 2597 is commonly known as the "constitutional carry" law, and will allow Oklahomans 21 years and older to possess an open or concealed firearm without a permit or training. The law, which goes into effect Nov. 1, also applies to veterans and military members age 18 and up.
Exceptions include felons, the mentally ill, and those convicted of domestic violence.
At Oklahoma City Community College and other institutions of higher education, campus officials will still be allowed to set their own firearms policies. College President Jerry Steward currently holds approval authority over who is allowed to carry firearms on campus.
Current protections for private property owners are unchanged; owners will be allowed to permit or ban firearms under the new law.
Two days after its signing, Oklahoma City Police Chief Bill Citty condemned HB 2597.
"We should be going the other direction and be more responsible about who we have carrying guns in this country," said Citty at a press conference last Friday. "They're not asking law enforcement."
Citty said police chiefs of the sixty-nine largest cities in the country were in unanimous agreement on the issue.
"They all agree that there needs to be background checks. They all agree that there needs to be more responsible gun laws," he said. "It's just, nobody's listening."
At the Wednesday signing ceremony, Gov. Stitt praised the new law, saying "the best defense for a bad guy with a gun is a good guy with a gun." Citty took issue with that characterization.
"Saying that it makes communities safer, that's a pretty tired and old statement, as far as I'm concerned," he said. A 2013 study by the American Journal of Public Health found strong correlations between gun ownership percentage and firearm homicide rates. Citty said he expects to see an increase in deaths once the law takes effect, saying easier access to guns leads to more homicides and suicides.
With the new law, "any individual can carry one at any point in time, regardless of how responsible they are," Citty said. He said this will lead to increased risk for police.
Data from the American Journal of Public Health's 2015 study showed that higher gun ownership rates correlated to higher rates of police being murdered.
"A firearm is always a threat to a police officer," he said.
House Bill 2597 was authored by Senate Majority Leader Kim David, R-Wagoner, and Rep. Jon Echols, R-Oklahoma City. The bill passed the Senate Wednesday by a vote of 40-6. Senate Republicans unanimously supported the bill, along with two Democrats, Michael Brooks, D-OKC and J.J. Dossett, D-Owasso. Six Senate Democrats voted against the measure.