Furniture Fit For College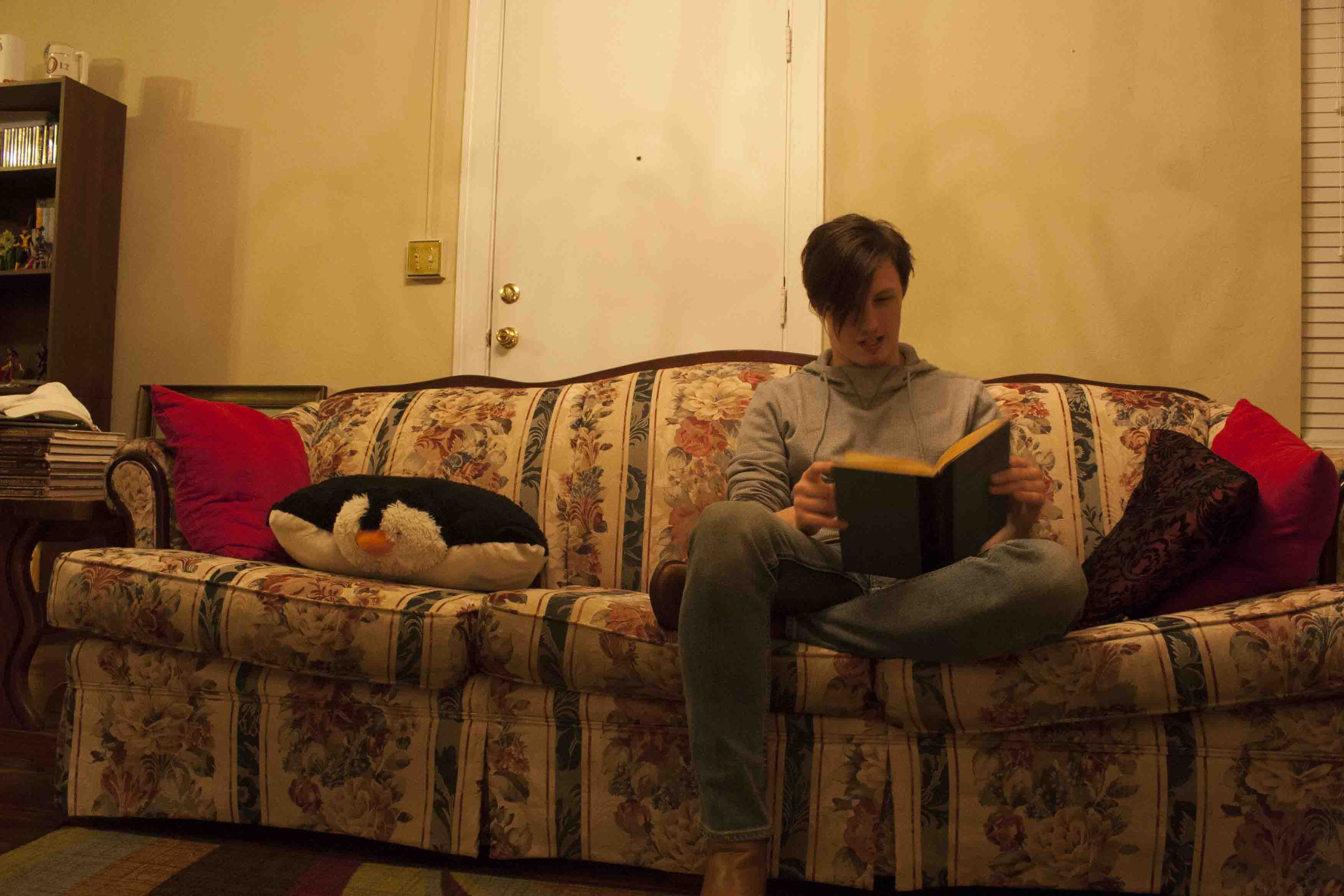 Dylan Brocker sits in his apartment in downtown Oklahoma City. The city grows colder. Strands of Christmas lights hang in the fumeless fireplace, lighting the dark wood floors that stretch from the front door to the back bedroom.
At 24, Brocker has a fully-furnished apartment. While many pieces have an antique quality, there is one that stands different among the rest.
A large floral patterned couch sits in the middle of the living room with a plaid blanket draped over it, and a penguin pillow near the right arm.
"When I moved it in, I debated on leaving the couch covered in the wrap that it came in," he said. "After a while, I figured why not just let it be. I think the fact that it's so out there is why I want it out in the open."
Brocker inherited the furniture that sits in his apartment from his great-grandmother, who passed away in 2010, while he was still at Yukon High School.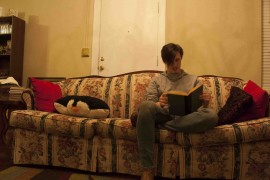 What he inherited was the couch he sits on now, a wooden table with four wooden chairs to match, and a storage trunk filled with blankets and mementos from the Brocker family.
To Brocker, he's sitting on a fortune of fate.
Most others struggle to find pieces of furniture for their first place. Stories of mismatched pieces or poorly-constructed furniture are what people hear from their parents as they bound out the door to go to their first home away from home.
A report from the Bureau of Labor Statistics in 2015 shows, "67 percent of people 18, 19 or 20 years old will move out of their parent or guardian's home, regardless of their financial situation."
This was the case for someone like Ashley Hackert.
When she moved with her fiance, Shawn, into their first apartment, they went three months without a couch. The two discovered a leather couch while out driving around town.
"It was leather when we got it up the stairs to the apartment, we noticed its seats fell through the bottom," Hackert said. "I filled diaper boxes with clothes and put them under the seats of the couch so we could sit on it."
Hackert went on to say the couch lasted for another seven months.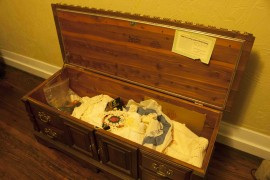 Money constraints are not a new thing for people who've lived through their 20's. Kimberly King remembers her time living in Norman in the late 80's and early 90's.
"We didn't have much to our name when we first started but we made by with what we had," she said. "That's why I always find it interesting to see how the younger generations deal with it."
King laughs as she talks about the furniture that her and her husband were able to gather throughout their early years.
She said part of her furniture consisted of "old milk crates."
"We also had enough cases of beer at one point, we made furniture out of it," she said. "It's good to have the beer guy as a friend."
A contributing factor for the lack, or lesser quality, of furniture has to deal with the incomes 20-year olds must face.
In a report by Smart Asset, the average salary of a person with a high school diploma is equal to $678 per week. This works out to $35,256 per year. In the case of someone with college experience, but no degree, the numbers increase to $738 per week and $38,376 per year.
Many people going through college find furniture on the side of the road, in a bargain store, given to the person by family, or was bought with the money saved for a special purchase.
Ashley Tanner was in the Navy in Hawaii when she married her husband, Jed, in April 2010. When they moved in together, they had to buy a bed. Their first purchase was one that looked like a disaster, but was salvageable due to Jed's ingenuity.
"The first bed Jed and I bought broke and fell to the ground shortly after buying it," Tanner said. "He was able to secure it enough to survive until we left Hawaii. Once we got to Texas, he rebuilt the frame and it's going strong in our guest room."
The plight of peoples' early 20's has been, and will always include, sacrifices to be comfortable. This is something that Brocker seen the brighter side of, better than others.
"The furniture that I was given by my family is something that may not have been the first choice but it's something that I love," Brocker said. "I know it's different and weird but it's mine. That's all that matters."