OCCC supports discrimination, harassment and Civil Rights violations: professor says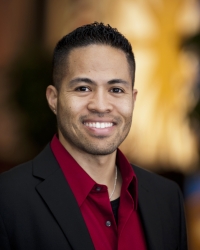 OCCC has a history and pattern of discrimination and harassment against faculty and staff stemming several years, and faculty are speaking up about it to a local investigative reporter, Professor of Political Sciences Markus Smith said in a widely shared Youtube post Thursday.
In the over-five minute post, the professor, who claims he has suffered discrimination and harassment said he will be sharing his personal story of struggles while being a faculty member at OCCC on all social media sites soon.
"I'll be providing all details of what I've endured and continue to endure since 2012," Smith said.
"I will discuss it all, everything guys," he said.
OCCC President Jerry Steward, who has given up his day-to-day duties as he prepares to retire, has not yet responded for requests for comment.
Smith alleges the college has violated its own policy which is designed to protect all faculty, staff, and students from discrimination and harassment.
He said he will share all 12 examples and charges he has provided to Human Resources, which show the college has allegedly discriminated against him.
Smith also said he will share information about other faculty and employees who were targeted and then forced to resign or terminated after they complained.
"There's so much to this story and background," he said.
Smith said he believes he will be fired for speaking up publicly about a culture of fear, harassment and discrimination at OCCC.
However, he said he is not fearful for his future as he has a very successful real estate business that allows him to not rely on his salary from OCCC.
"They can not hold my employment over my head to keep me quiet. I have been quiet far too long."
Smith said at least 15-20 employees of OCCC have come forward over the last seven days to share their own experiences of intimidation, harassment and discrimination with an an Oklahoma City investigative television reporter.
Smith is not alone in publicly protesting what they claim is OCCC's discrimination culture–and taking on administrators who they say have allowed the toxic culture.
Denise Gomez, a 20 year employee of OCCC, sued the college in 2018 saying college President Jerry Steward and Executive Vice President Marlene Landini violated her civil rights when they terminated her for attending a medical appointment for a serious liver disease.
GOMEZ LAWSUIT AGAINST OCCC: Read the Gomez Lawsuit Here
The college was forced to settle for an unreported amount last year. Landini no longer works for the college.
Lisa Davis, who served as Director of Technology Support Services also sued the college in 2014 for gender and age discrimination as well as a violation of the Family Medical Leave Act.
She was fired after years of harassment, according to her complaint against the college.
Davis said the college was malicious in its intent to violate her Civil Rights, according to the complaint.