Entry signs part of campus-update project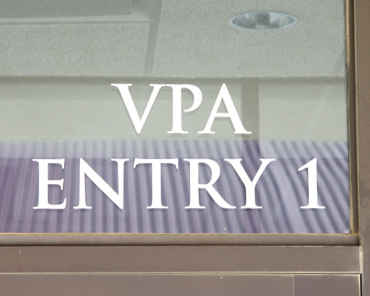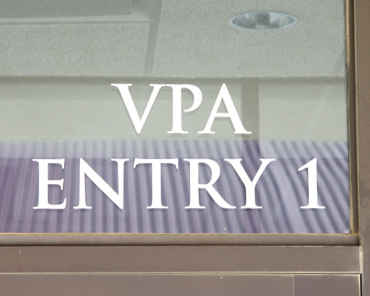 OCCC students and visitors may soon find it easier to navigate between classes and buildings thanks to new signs that are being installed on all campus buildings, said John Boyd, Business and Finance vice president.
The latest signs posted were installed June 18 on the front and sides of the Visual and Performing Arts Center.
The signs are part of a Campus Signage/Wayfinder project, which aims to ease navigation of the college for students, Boyd said.
The sign project will cost the college $218,000.
The college also is renumbering the buildings.
"All of the building faces that used to have entry numbers have been removed," Boyd said. "And we've renumbered the entire campus to correlate with the buildings."
Each one of those buildings will have its own unique numbering system, he said.
Boyd said prototypes of the new signs and numbers can be seen on the Transportation and Technology Center on the east side of campus.
"That exterior signage design will be on all the buildings eventually," Boyd said. "When people come in from the parking lots they will be able to see which building they are entering."
In turn, the same information will be reflected on new signs which will soon be placed near Faculty Circle, the road that encircles the college, Boyd said.
The signs will not be limited to outside buildings, Boyd said. The college also is considering replacing inside directory maps with electronic touch-screen kiosks.
These kiosks will be placed near main entry points to all buildings.
The college has not set a date on the installation of the new kiosk maps.
"The signs are just one part of a campus renovation Master Site plan which includes parking lot extensions, new buildings and making the college more welcoming," President Paul Sechrist said.
This money will be drawn from the college's Section 13 Offset Budget funds, money that is earmarked for capital projects, Boyd said.