Emotional performances award worthy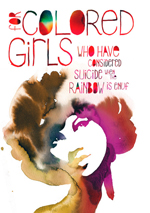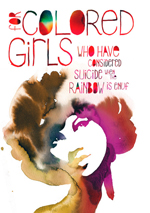 Don't let the name fool you. "For Colored Girls" is a movie for every woman and man of all backgrounds, ethnicities, and walks of life.
"For Colored Girls" had an inaugural opening of more than $20 million at the box office.
The provocative movie is one of three R-rated movies to do that well at the box office this year.
This movie is the first R-rated film for the African-American media mogul Tyler Perry.
The opening weekend proved the mogul has transitioned well from his stereotypical main character "Madea" movies, to very controversial characters with hosts of provocative problems.
The movie follows eight black women including Whoopi Goldberg, Thandie Newton, Kerry Washington, Janet Jackson and Kimberly Elise among the all star cast.
The movie deals with several aggressive issues such as a dance teacher dealing with rape, abortions, and disturbing violence. There is a woman trying to break double standards about sex and anger and a married wife dealing with her husband being a "brother on the down low."
In the film, everyone has to learn the root of their problems.
They have to face their inner insecurities and the problems that have strong holds on their lives.
By tracing the problems to their beginnings, the women are able to move away from denial and live much happier lives.
All of the main characters delivered award winning performances.
Perry brought this film to the big screen from the adaptation of a choreopoem and play of Ntozake Shange's 1975 classic feminist play "For Colored Girls Who Have Considered Suicide/When the Rainbow is Enuf."
Rating: A