Concurrent enrollment sound option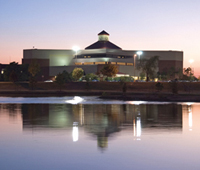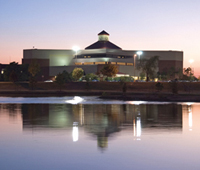 Students have more options than attending one school. Concurrent enrollment is when a student attends classes at the same time at two different schools.
Being concurrently enrolled is, in many cases, a good option for college students, said Student Ambassador Kelsea Burton.
"Students applying for concurrent enrollment are admitted as regular students, they must complete the application for admissions as usual and bring their transcript from the other school so we can transfer the credits," Burton said.
"You must speak with an adviser from both colleges to make sure all the credits transfer," she said.
"Sometimes schools prefer their credits to ours (OCCC) so they will make you retake the course at their college."
Concurrent enrollment is not the only option one has. For those looking to transfer schools, it would be best to complete your degree at OCCC.
Because if you have a degree, universities must accept all your credits. If you don't, it's at the discretion of the other school whether they accept your credits or not, Burton said.
"When you're at university, it's good to take classes at a smaller school because it's cheaper and you get a better quality education with smaller classrooms instead of being considered a number [plus more time with the teachers,]" said OCCC student Antwan Leon.
OCCC student Shawda Day feels concurrent enrollment is the best option for her.
"I like being concurrently enrolled because it's helping me graduate quicker."
For more information, visit the Advisement Offices on the first floor of the Main Building, call 405-682-7535 or visit www.occc.edu.