College board names Sechrist as chairman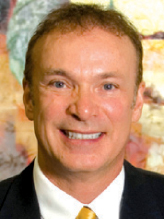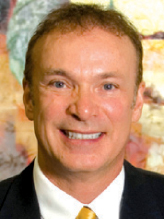 In a unanimous vote Oct. 29, OCCC President Paul Sechrist was elected Chairman of the Board of Trustees for the College Board, a national education advocacy organization, said College Board President Gaston Caperton.
Caperton served as the 31st governor of West Virginia from 1989 to 1997.
"It is great to have a president from a community college with his reputation elected to the chairman position," he said.
Sechrist said he believes the decision was made not about him, but about what OCCC represents.
"I think what we stand for at OCCC aligns with the College Board mission," Sechrist said. "That is providing a pathway for more students to enter college and more students to be successful."
He said he has dedicated his life to helping students attend college, which he believes is a life-changing event.
"Having a college education opens up doors that you never would have had," Sechrist said. "It's like giving you the master key to life."
The College Board is best known for the SAT, a college entrance exam, the advance placement or AP program, and the College Level Examination Program, or CLEP, Sechrist said.
"The program that we use here is Accuplacer," he said. "If you didn't take the ACT and you had to take a placement test, you probably had to take Accuplacer, which is a College Board product."
In addition to assessment tools, the College Board also has an accelerated program that allows high schools to improve curriculum, Sechrist said.
"They are advocating for … improved high school graduation rates, improved rigor, improved college-going rates and improved success in college."
The College Board was founded primarily by Ivy League college presidents as a way for students who demonstrated extraordinary academic potential to be able to attend college or university, Sechrist said.
"If you were really bright and really poor or you didn't come from the right family, you might not have had the opportunity to go to college over a hundred years ago," Sechrist said.
"The College Board got started with the notion of finding avenues and advocating for people with academic capabilities to find a way to go to college."
Sechrist said the College Board continues to recognize that today.
"I am very honored that my colleagues on the board would nominate me," he said.
Caperton said Sechrist is the right person for the job.
"I've had a chance to work with him for a long time. I am very pleased that the board chose him," Caperton said. "He has immense talent and ability."
In an e-mail interview, OCCC Board of Regents Chair Ben Brown said he and his fellow regent members are pleased at Sechrist's appointment.
"His experience, depth of understanding and leadership concerning the issues affecting community colleges and student success will benefit the American education system on a national level through his position as chair," Brown said.
"Election to this office is yet another indication as to how fortunate we are at OCCC and in Oklahoma to have a leader of this caliber at the helm of this institution."