City School District Goes to Court Over Funding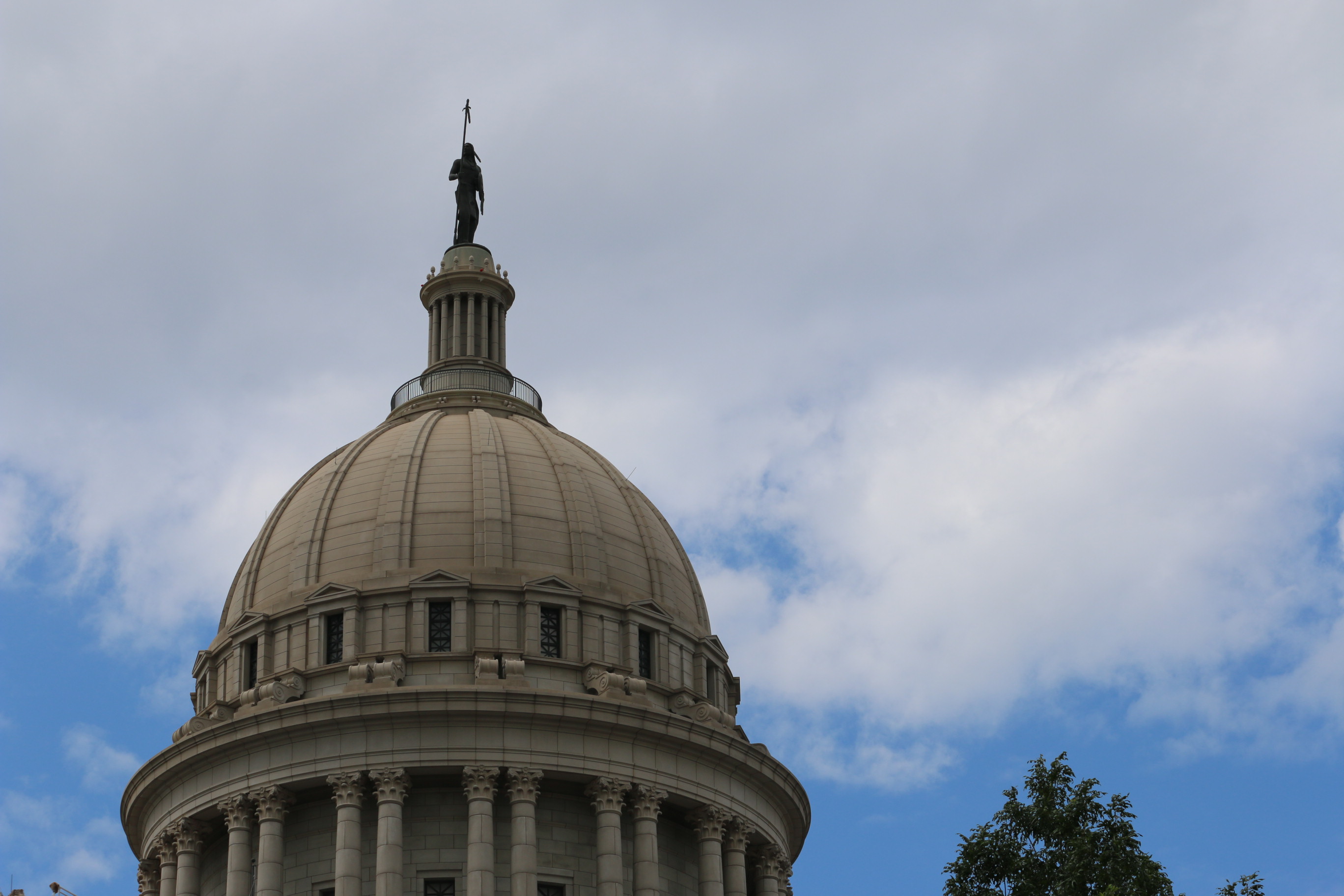 Oklahoma City Public Schools will sue the Oklahoma Legislature for lack of funding.
Over 40,000 students attended OKCPS last year; however, the superintendent said their funding has fallen short.
Board of Education member Mark Mann said in a public meeting they will look into law firms that will take the case and create a lawsuit against the Oklahoma Legislature.
"When they undoubtedly go into special session this fall they can fix the old convinced revenue measures that have been struck down, or will be struck down by the Oklahoma Supreme Court," Mann said.
The Board of Education met earlier in August where they agreed to sue.
Daryl Gandy, a former government teacher at a local high school, said he thinks suing is a step in the right direction.
"I think it is a good idea," he said. "The state legislature has cut per pupil funding significantly, while also increasing the number of unfunded or underfunded mandates."
Per pupil funding for OKCPS has decreased by over 97 percent since 2015, and among the nation Oklahoma ranks last in per pupil funding.
"Perhaps Oklahoma isn't meeting their constitutional obligations to our kids" Gandy said.
A parent to two elementary school students said she has seen drastic changes as early as last year.
Daniela Suarez, parent to six year old Ruben and four year old Sophia, said she's had to put in more money this year than ever before.
"Ruben would come home with library books once a week, this year he hasn't brought one home yet, or Sophia," she said. "Ruben comes home everyday complaining about how they don't send him home with homework assignments. He hates it."
Daniela said two years ago they sent him home with homework every day, and the classroom sizes have increased since then by five to ten students.
She added the cost of snacks for the children has put a minor dent in her pocket.
"Two years ago they supplied that," she said. "I buy snacks once a week that's 4.99, add it up to a month, and it's over 20 dollars."
The Oklahoma state Constitution states that textbook funding for education is a requirement.  To not do so the legislature would be unconstitutional.
"The Legislature shall provide for a system of textbooks for the common schools of the State, and the State through appropriate legislation shall furnish such textbooks free of cost for use by all pupils."
Youth advocate David Hall said legislatures in Oklahoma aren't doing all they can do to fund OKCPS.            
"I think actions speak to what you believe, he said. "[The] legislature has not acted on providing sufficient funding to education, they do not believe in providing more funding to public education."
Hall said property taxes provide a majority of the funding for schools in Oklahoma.
"However, the legislature put forth a law that will not allow municipalities to raise property taxes for their prospective schools," he said. "Even if literally 100 percent of the constituents wanted to pay more property taxes to do so."
Oklahoma Policy's website shows 53 percent of property tax funded Oklahoma in 2011.           
"Property tax revenues provide about one-fifth of funding for county governments and common schools and over 60 percent of vocational-tech funding," Ok policy said.
State question 758 stated, "The measure prevented annual increases in property taxes in the state."
The question was voted in overwhelmingly by over 67 percent of Oklahomans in 2011.
Steven Vincent, candidate for Senate District 45, said OKCPS is between a "rock, and a hard place," when it comes to their decision to sue.
"They have no real power to get funding for themselves, they rely on the Legislature to do that," he said. "The Legislature has failed them year, after year."
Vincent said they may not have a case.
"There's already been precedent that says that, so they may not have a legal foundation for this," he said. "So I don't know if they will prevail in the courts, but I think this brings attention to a situation that's dragged on for over three years."
Vincent said he hopes to rebuild schools that need improvements and raise teacher pay.
The Board of Education has stated  their plans for the months ahead in the lawsuits draft.
"The Oklahoma City Public Schools Board of Education does hereby instruct our legal counsel to begin discussions and interviews with potential law firms to represent OKCPS, to determine specific causes of action," OKCPS Board members stated in the draft of their lawsuit.
Mickey Dollens,a representative from one of the most impoverished districts in Oklahoma City said that he believes OKCPS is in the right.
"We need to start improving public education by offering teachers a salary that's competitive with neighboring states in the region," Dollens said. "We need a school counselor for each school to help with student's mental health."
Dollens expressed the need for new school developments, and the need for apprenticeship programs like the ones he's pushed in south Oklahoma City.
The Legislature will have to wait until the Gubernatorial race in 2018 to approach the issue with education funding, but Dollens says OKCPS could possibly win the fight.
"Our funding has dropped while the legislative mandates have remained," Mann said during a press conference, "Legislative leadership has a chance to make this right."