Award recipient recalls memories with past president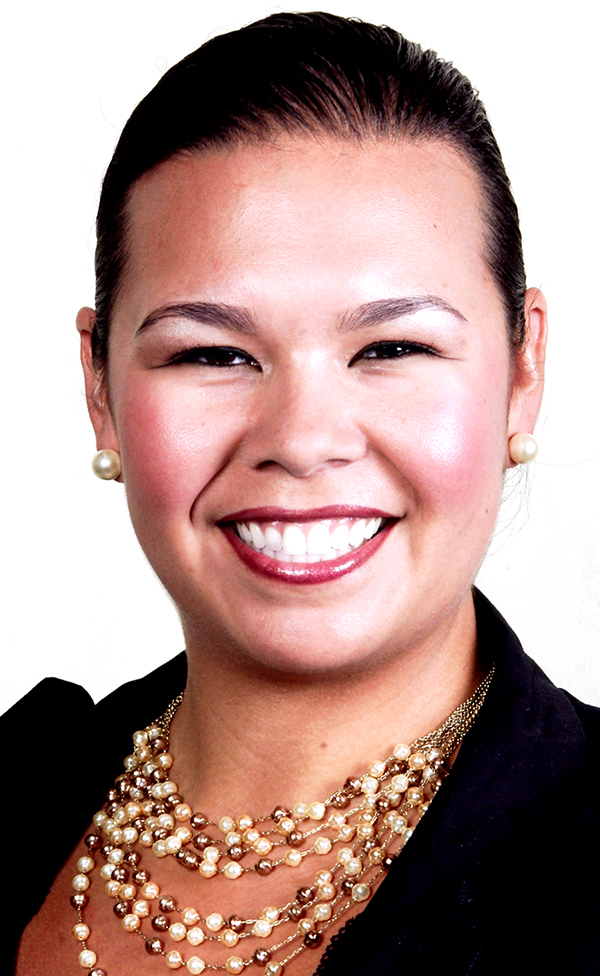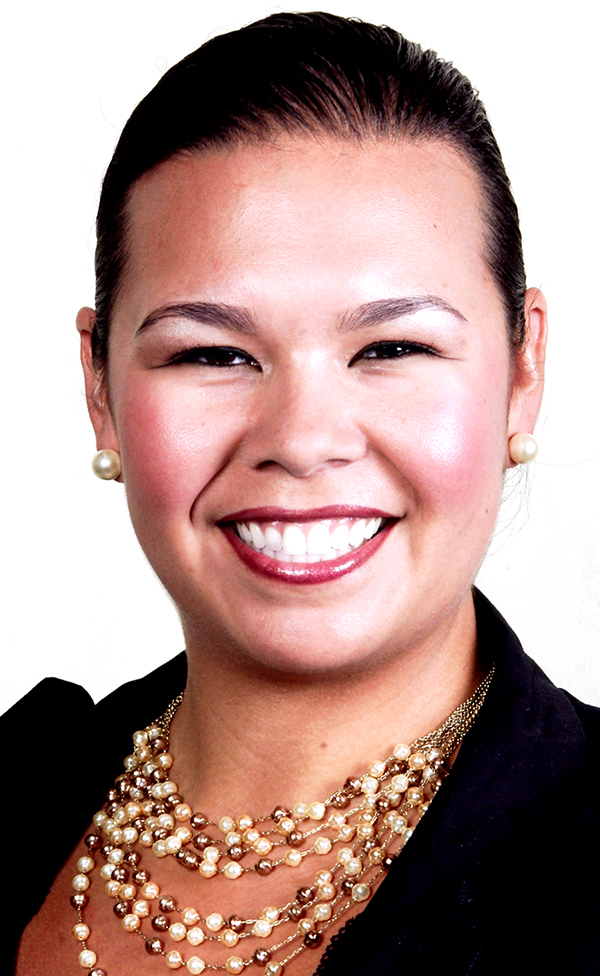 When students are given a diploma at graduation, they usually don't get a hug from the college president — unless he has been your mentor.
Community Outreach and Education Director Jessica Martinez-Brooks said receiving the Robert P. Todd Leadership award at the Annual Convocation and Awards Ceremony Aug. 12 may mean more to her than most who might receive it.
Martinez-Brooks said she had an opportunity to know Todd when she was an OCCC student working as the Pioneer editor in 1997. She said she considers him one of her early mentors, that she could talk to him about everything from events on campus to her personal academic plans.
" … When I was the editor of the Pioneer, he would meet with me once a week," she said. "He took the time, an hour out of his schedule, every single week to talk to me about whatever … I wanted to talk about."
Later, when Martinez-Brooks hired on full-time at OCCC as a writer in the Marketing and Public Relations department, she said she had the chance to work for him.
"When I first started working here, I would write some things for him and he would take the time to tell me how much he appreciated [that]."
The award, established in 2006, is given to a college employee each year who demonstrates outstanding leadership in their work. Their leadership should reflect "excellent work, respect for others, honesty, integrity, accountability, empowerment, loyalty, sensitivity to diversity, and shared responsibility, authority, vision, talent, and credit."
Martinez-Brooks said Todd set a great example for everyone at OCCC and the surrounding community.
He devoted his life to the college and in turn, many members of the faculty and staff now follow his lead, doing the same.
Martinez-Brooks said one of her favorite things about OCCC is getting to work with all the great people on campus. She said they made a difference in her life and continue to make a difference in other students' lives.
"You want to do what you love to do and you can tell that people who work here love to be here … ," she said.
"Our instructors who are actually in the classroom, you can tell the students mean a lot to them.
"At least, when I was going to school here, Sue Hinton was always instrumental in making sure that I had an internship or I was doing something else besides just going to class. I got a lot of experience early on.
"Who knows where I would be if I hadn't gone to school here."
Martinez-Brooks said OCCC is truly a community college and it shows through the Child Development Center and Lab School, Arts Festival Oklahoma, and the Capitol Hill Center. The college is highly involved in the community and not just focused on credit classes for students, she said.
"We believe in this community and I feel like the college does this better than any other institution in the state of Oklahoma."
She said one of her favorite memories involves Todd at commencement.
Instead of shaking her hand and giving her her degree, Todd hugged her. The photographer got onto him, she said, because the hug made it impossible for him to take a picture of the moment.
Martinez-Brooks said she didn't care.
"That hug was more valued than any photograph I could probably have just because you could tell he was very proud, so that meant a lot to me," she said.
Martinez-Brooks said the faculty and staff often get discouraged by things that shouldn't weigh them down.
She encourages everyone to remember what is really important and how Todd would react in any given situation.
" … We do great work in changing lives and [that work is] built on a foundation of innovation and creativity," she said. "I know that it gets hard at times for everybody, but keep that in mind whenever things get tough."
For more information, visit www.occc.edu/hr/EmployeeRecognitionAwards.html.