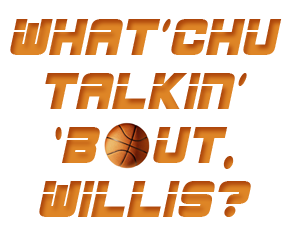 Recently, Kevin Durant unveiled a new colorway "Cutting Jade" in his new KD V.
After such huge success with the IV's, many fans and sneakerheads are looking forward to the release of the long awaited shoe.
If you were to put the KD IV beside the V you would not think the shoes were from the same brand. The KD IV was made more for style and look rather than performance and comfort. The IV's had great details in the upper and outer of the shoe thats why many consumers would "dead stock" (buy but not wear) their KD's. The IV's have a strap across the midfoot and has Zoom Air in the outsole. The IV's sold extremely well but got low reviews as far as comfort on and off the court. Complaints were mainly that the shoe was stiff and took way too long to break in. There was nothing to take the impact from the heel when you are coming down 8 to 10 times your weight.
I believe with a touch of influence from the Lebron's signature shoe, KD and his Nike design team decided to give the V's more technology to amp performance. The V has a higher fit on the ankle to give more support and also has a small air unit in the heel to absorb impact. The silhouette is more conventional on the outside, losing the strap and gaining a heel clip for stability.
The one thing I did not like about the KD V is that it lost its distinctive look that set it apart from other Nike designs. Losing the strap took away a staple of the KD signature line. A strap has been the KD II,III, and IV's. If I was a consumer who didn't know any better, I would confuse the KD V's with a Hyperdunk 2011.
Leo Chang who is the designer of the Kevin Durant signature shoe took a huge gamble with this one. Of course people in Oklahoma will buy it as long as it has the initials "KD" on it but as far as the rest of the country I do not know if they will be receptive to a shoe that doesn't have that distinct look. One place you will see them frequently is on the court because of added gains in comfort and technology but off the court is a different question.
Disclaimer: The opinions and views expressed in this blog are the opinions of Brandon Willis and do not reflect the opinions or views of any other Pioneer employees.
To contact Brandon Willis, email sportswriter@occc.edu.