What'chu Talkin' 'Bout, Willis?: Miami-Boston recap and OKC-San Antonio preview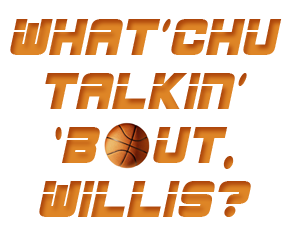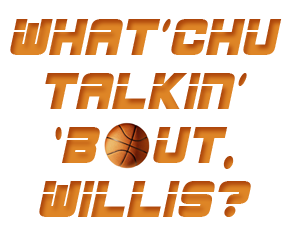 Unfortunately, my power has been out the last three days so I did not get to catch Game 2 of the Eastern Conference Finals. Luckily for me, I am Twitter addict so I kept up with the game through the infamous social network.
Miami vs. Boston
If I am a Celtic fan then I am scared because Rajon Rondo had one of the greatest playoff performances in Boston Celtic history and you still loss.
Rondo hit two three-pointers, was consistent from mid-range, was active on defense as usual. His stat line is something you would see on NBA 2K12 with 44 points, 8 rebounds, 10 assists, and 3 steals.
But yet they still came up with an L.
The Celtics just cannot guard D.
Wade or LeBron one on one and it causes chaos for Doc Rivers and staff. Many get on LeBron for not driving on Rajon Rondo in the last seconds of the fourth quarter.
He probably should have, but when you think of a game winner, what do you think of?
Jordan's shot vs. Russell at the free throw line in '98 or maybe Kevin Durant's cold blooded three pointer versus the Lakers in the Western Semi-Finals.
LeBron probably thought that would have been a great moment for not only the present but also the future. Whenever they would say Bron wasn't clutch they could have went to this moment versus the Celts.
Unfortunately for LeBron, he didn't hit the shot so the choke assessment of Bron continues. I believe the series is over in five games because I think Boston will muster a gritty performance in Boston but it's over after that.
Oklahoma City vs. San Antonio
Game 3 is tonight in OKC and I expect it to be a rowdy environment with a lot of excitement.
OKC is still trying to find a way to beat the Spurs. I have loved the chess match so far between Pop and Scott Brooks.
As expected, Pop has dominated the match up so far with going small in inopportune times that causes the Thunder to mess with their normal rotation.
I have been saying from the beginning that Kawii Leonard was a huge steal for San Antonio. He is 6'8, long, has freakish size hands, and creates extra possession for the Spurs which they usually convert on.
In Game 2, the Big 3 for OKC combined for 90 points which on a usual night would result in a win.
But the Spurs are not the usual. So far San Antonio has made all the right moves and I expect the same in Game 3.
I believe the Spurs will have a role player step up like Boris Diaw, Kawii, or Gary Neal.
On the road in the playoffs you need an unexpected player to come up big to calm the tide and I believe the Spurs have too much fire power for the Thunder to compete with.
Disclaimer: The opinions and views expressed in this blog are the opinions of Brandon Willis and do not reflect the opinions or views of any other Pioneer employees.
To contact Brandon Willis, email onlinewriter@occc.edu.