Veterans Day an excellent time for students to remember those who gave their life for country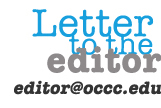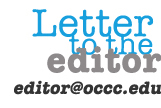 To the editor:
Nov. 11 was a date known to me as a kid in New York for three things.
It was Armistice Day, representing the end of World War I; the war to end wars.
Second, it was a holiday so I didn't have to attend school.
Third, I got to wait for hours watching a parade so I could see my uncle march.
Residents of Oklahoma City have access to one of the finest military museums in the world, the 45th Infantry Museum.
Special efforts are used every Veterans Day to present armed forces.
This November, we celebrate it as Veterans Day, a tribute to all veterans. My father enlisted in World War I and World War II.
As a veteran of the "Roaring Twenties," a light bomb group (that) originated in Oklahoma City and composed of A20 Havocs built by Douglas Aircraft in the midwest, this day reminds me of missions we flew in the South Pacific and the airman who can't help remembering what war was really like.
In the Civil War, General Sherman said, "war is hell." Then he burned Atlanta.
It is my wish that I may see the day when all mankind respects Veterans Day and takes the time to remember those who gave their lives in many conflicts to keep the stars and stripes waving.