The Female Experience: An Open Letter to My Rapist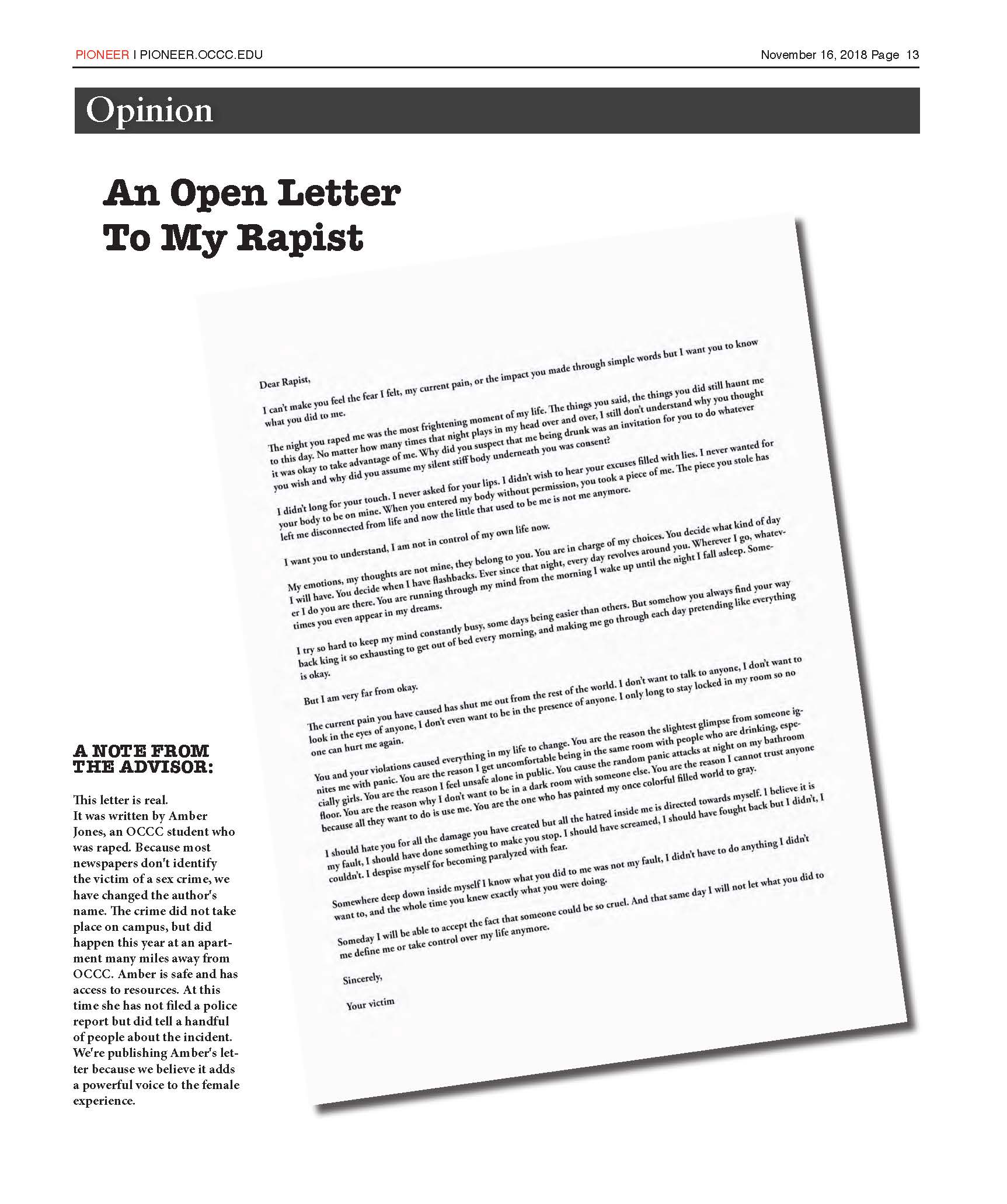 A NOTE FROM THE ADVISOR OF THE PIONEER: This letter is real. It was written by Amber Jones, an OCCC student who was raped. Because most newspapers don't identify the victim of a sex crime we have changed the author's name. The crime did not take place on campus, but did happen this year at an apartment many miles away from OCCC. Amber is safe and has access to resources. At this time, she has not filed a police report but did tell a handful of people about the incident.
We're publishing Amber's letter because we believe it adds a powerful voice to the female experience.