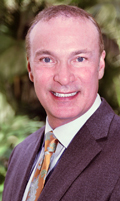 Students are eligible to be on the Vice President's Honor Roll by achieving a GPA of 4.0 while carrying at least 12 hours. Part-time students are eligible if they have maintained a 4.0 GPA for two consecutive semesters.
Harold Abbott, Christopher Ackon-Mensah, Bruce Adams, Sharon Adam, David Addison, Funke Akinwale, Taylor Aldridge.
Megan Allison, Kasi Allison, Khalid Alzubi, Christopher Anderson, Eric Anderson, Caroline Andin, Jennifer Ansell, Heather Arnett.
Kaley Arthurs, Verna Ashalintubbi, Mariah Ashbacher, Theresa Ashley, Gayla Atkins, Leisha Atkinson, Marcelino Avila, Heidi Axtell, Hulya Ayan.
Read More