Students can earn cash for used books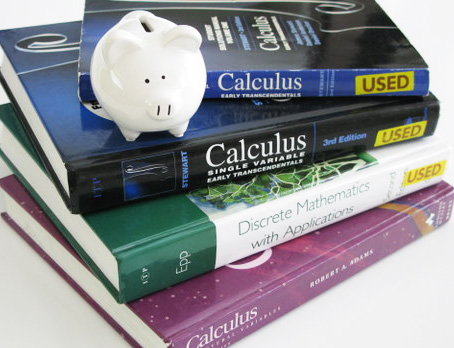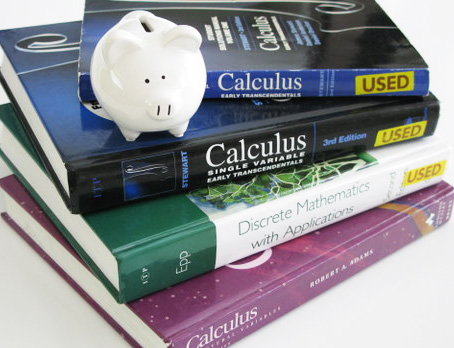 Students who have used books they don't need any longer can sell them for some extra cash at the OCCC Bookstore as well as local outlets such as Textbook Brokers and Half Price Books, or online.
The OCCC Bookstore's Book Buyback event is from 8 a.m. until 8 p.m. Monday, Dec. 7; from 8 a.m. until 6 p.m. Tuesday, Dec. 8, through Thursday, Dec. 10; from 8 a.m. until 5 p.m. Friday, Dec. 11; and from 8 a.m. until 5 p.m. Monday, Dec. 14, said bookstore Textbook Manager Sheila Laferney. She said students are required to bring a valid OCCC student ID to sell used books.
"[The Book Buyback] benefits the college by recycling used books," she said. "It also benefits the students so they can get rid of their books that they don't need. …[The event] is convenient because they are right here on campus so they can come right to the bookstore.
"It benefits the students because it gives them cash for unneeded books and provides the bookstore with used books for students for the next semester."
Laferney said not all books will be bought.
"Because sometimes the publisher comes out with new editions and sometimes the instructor will use a different book, so the book is too old and the material is not updated," she said. "Then the department or the instructor will pick another book."
OCCC students also can sell their used books at Textbook Brokers located just north of the college at 7445 S May Ave. More types of used books are accepted there than in the OCCC's bookstore, said Textbook Brokers Store Manager Brice Varbel.
"It doesn't matter if [students] purchased the books from us or not," he said "We don't care if you buy it from another source. We still buy the book back from you.
"At the school, there are more tricks on the requirements. They only buy [books] which they will need for the next semester.
"They only buy certain formats. We try to purchase every type of book — as long as they have all the pages."
Nearby bookstore Half Price Books at 1449 W Interstate 240 Service Rd. also buys used textbooks.
Shift Leader Jacob Jackson said there are annual textbook buyback events happening near the end of the year or toward the beginning of the year at local Half Prices Books.
Plus, the store offers perks, he said.
"We will have a buy campaign when every time you sell books, you will get a 10 percent off coupon," Jackson said.
"We just require a government issued photo ID. (It's) first come, first serve."
There are three Half Price Books locations in the area. The closest is at 1449 W Interstate 240 Service Rd. Oklahoma City. Other locations are 1159 E. 2nd St. in Edmond and 6500 N May Ave. in Oklahoma City.
Another campus option is the Buy and Sell book board located on the first floor of the Main Building, said Student Life Coordinator Kendra Fringer.
Fringer said the board is located near the OCCC Coffee Shop by the elevators. She said the board contains two folders with empty forms — "wanted" and "for sale."
After students fill out the correct form, they can then thumbtack or staple it to the board. Students also can put their own ads or pictures of their books on the board, Fringer said.
"If somebody is interested in that specific book, they can contact the person with the information that is provided to them," she said.
One other outlet students may want to consider when selling used textbooks is online options.
A number of websites such as BookScouter.com, Amazon.com, and Half.com buy used textbooks. Do a Google search and do your research to get the best prices.