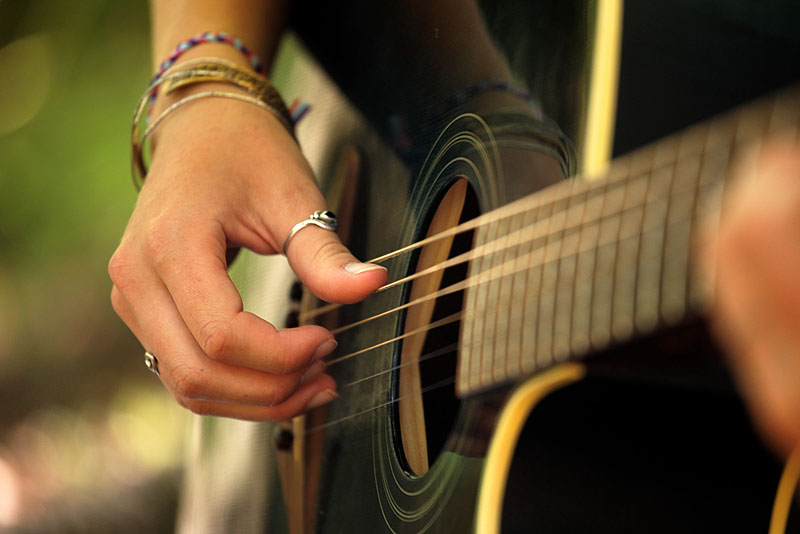 Student Blues and Jazz ensembles will be performing a free concert at 7 p.m. Friday, Oct. 7, in the Bruce Owen Theater.
The concert will include musicians from two different campus groups, who gave a preview of their material earlier in the semester.
OCCC's Tuesday and Wednesday night Jazz and Blues ensembles shook the student union with a surprise concert in the general dining area on Sept. 22.
The Jazz and Blues ensembles brought an eclectic set list to the stage with a mix of jazz standards and timeless originals by some of the greatest performers of the last century.
Among the songs on their set list, the groups performed renditions of "Europa" by Carlos Santana, "Summertime" by George Gershwin, and "Night and Day" by Cole Porter.
The Wednesday evening blues group, which consists of Steve Silver on electric guitar, Daniel Sneed on drums, and Zach Lebo on bass guitar, said they are excited for the opportunity to perform again in front of their fellow students.
In the noontime performance, the music was dynamic and well received, and the audience had nothing bot positive things to say about the performances.
"(All the musicians) knew what they were doing," said Braxton Speaks, music appreciation student, who attended the noontime performance. "Everyone was on time, and everybody knew their cue. It was really, really well done."
Speaks, a student of Boyle's, said he plans to attend the concert on Oct. 7 and that he's really looking forward to the performances.
He also said extra credit will be offered to any of Boyle's music appreciation students who attend.