Should we support athletes, sports organizations?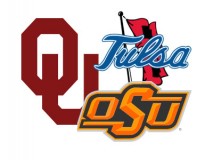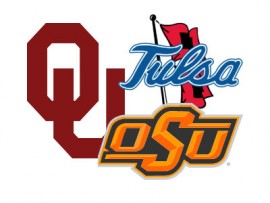 Because of the lack of professional football here in Oklahoma, Oklahomans rally around the closest thing we have, college football, in the form of the Universities of Tulsa, Oklahoma State and of course, Oklahoma.
Those craving more, the NFL specifically, usually fall under the distinction of Dallas Cowboys fans, as they are the closest professional team to Oklahoma City. For me, however, they are a team I have never liked.
Their owner/general manager Jerry Jones — well, frankly, he seems like a jerk and an idiot. He makes really questionable decisions with his team and organization. He singlehandedly has taken them from one of the most loved teams in the world to one of the most despised.
One questionable decision he made recently was to sign Greg Hardy.
The controversy surrounding this budding star began in May 2014, when he was involved in a domestic abuse case and, under the NFL's new domestic abuse policy, only played in the first game of the season before being suspended. He was then subsequently released by the Panthers and signed by the Cowboys.
After incidents that appear to be popping up more and more frequently, many teams passed on the opportunity to sign Hardy after his controversy arose. However, the Cowboys took a chance on him. Does this mean they feel he has changed? Or because they feel the need to try and win no matter what it takes?
Another signing could further the argument of the latter. La'el Collins, an offensive lineman from Louisiana State University, was a top 10 NFL Draft prospect. That is, until his name was brought up in the murder investigation of an ex-girlfriend days before the draft. He then slipped all the way to not being drafted, but signed with the Cowboys days after the draft.
I think the Cowboys are doing whatever it takes to win. They are giving chances to players who may or may not deserve them. They are taking risks. Some say it's bold while some say it's disgraceful to the sport.
This decision barely concerns me however, as I am not a Cowboys fan. I do, however, have a dilemma with a team I support. The University of Oklahoma is surrounded by similar controversy with Joe Mixon and Frank Shannon.
Mixon, a prized recruit in 2014, was involved in an assault of a female shortly after being on campus. He was suspended for the season, but was fully supported by the team and coaches to return in 2015. Those in the media who were allowed to view the surveillance footage of the incident say fans should not want Mixon back, as the incident was brutal to watch. However, the video is not public and probably never will be — at least until it no longer matters.
Shannon returns to the team in 2015 after being suspended all of 2014, when he was accused of a sexual assault. Some could even say OU is no different than the Dallas Cowboys, keeping these players on their team because of their extreme desire to win, especially after a disappointing season by OU standards.
OU diehards like myself are quite conflicted. Do these men deserve second chances? Should I support my teams decision? Should I instead support my team but not these players? Should I even support my team at all after their questionable decision making?
As sad as it sounds, I may be in too deep. After being a fan of OU football more than anything else in my entire life, for my entire life, it is really hard to admit when your team did wrong off the field, even when it is so easy to judge them on the field.
According to NCAA.org, 6.5 percent of high school football players play NCAA football and 1.6 percent of NCAA football players play professionally. Combined, that means eight out of every 10,000 high school football players — 0.08 percent — play in the NFL.
This begs another important question: if NFL players are so talented and lucky to be able to get the opportunity to be in this insanely exclusive group, shouldn't that make them want to act better to keep their opportunity going? You would like to think so.
I discussed this dilemma with my dad and he said he found it harder to support OU. He said people such as Frank Shannon and Joe Mixon should not be allowed back on our team. If they were, who would be allowed to stay next? Another Jameis Winston-type?
I understand where he comes from. My dad has been an OU fan his entire life, including during the 1980s when scandal after scandal cost OU's most famous and winningest coach, Barry Switzer, his job.
He supports OU through almost anything, even their lack of recruiting me to go there straight out of high school, but believes the university should only go so far in trusting these misbehaving players. He said if the university shows more bad moral judgment, he's not standing for it anymore.
However, my view is different. I believe personalities are easier to hate than teams as a whole, especially if you have been a fan for a long time. I have lived and breathed OU football for all 20 years of my life, and that will more than likely never change. However, I do not support the players in question.
My opinion is easier to understand in term of professional sports. College sports are so much more team centered than individual centered. In college, one player's actions can affect the team more because of how strong the team element is. In the NFL, players tend to worry more about themselves and teams can survive without even their most important players.
A great example is Terrell Owens. He is widely considered not only as one of the top three wide receivers of his generation, but also as a terrible human being. I met many Dallas Cowboys fans who groaned upon the signing of Owens in 2006, and even age 11, I was aware of how hated he was. Still, these people I knew were Cowboy die-hards, and would not dislike their team, no matter how frustrated they were with Owens.
And that is my stance. I will continue to support OU through thick and thin. However, I do not support Joe Mixon and Frank Shannon.
That being said, they were given a second chance and if they make good on this second chance, there may be a place not just in my heart, but in the hearts of many like me, to support them again one day. Hate the player, not the game, nor the team.
Oh, and I almost forgot. Boomer Sooner!