Scholarships help students save money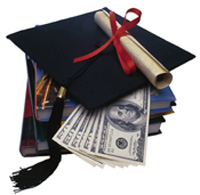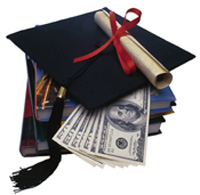 One OCCC student can clearly see the financial advantage to earning good grades and applying for scholarships.
"All the scholarships I have gathered have added up to one large sum," said diagnostic medical sonography major Adriana Longoria.
"I feel like I am getting paid to go to school.
"I wanted to focus on school, and not work," Longoria said as the reason she applied for scholarships.
The Oklahoma City Community Foundation Scholarship was awarded to Longoria in the amount of $1,500 on her OCCC account and $500 for books came from The Flemming Scholarship.
More scholarships are offered for the fall than the spring semester, said Recruitment Student Services Assistant Linda Sapp.
She said most deadlines are between January and April for fall 2011 scholarships but students should start preparing now.
There also are a few spring scholarships.
The Jean and Ralph Gamel Scholarship application for spring will be available to students starting Oct. 1 and is due by 5 p.m. Dec. 3.
To be eligible applicants must have at least a 2.0 grade point average, be committed to completing an associate degree at OCCC, and need financial assistance to attend OCCC.
The Faculty Association Scholarship also will be awarded to several outstanding students at OCCC for the spring semesters, Circulation and Reference Librarian Linda Boatright said.
To be eligible for the scholarship a professor must sponsor a student, she said.
Boatright said the scholarship would be awarded without stipulation. The money can be used for whatever the students financial needs are.
Executive Director of Institutional Advancement Pat Berryhill said more students are taking advantage of scholarships offered at OCCC.
She encourages all students to apply for scholarships, saying it is worth the effort.
Scholarships have prevented many students from having to take out loans to pay for college.
"It is very important to apply for scholarships, even though you think you might not need them," new student Reynoldo Corpus, 20, said. "Most likely you will."
Sapp encourages students to check in admissions at least once a month for scholarship opportunities.
In the scholarship section, there are many different opportunities from OCCC scholarships to national scholarships, located in Recruitment and Admissions near the Welcome Desk in the Main Building.
Sapp said she has compiled a worksheet on "How to Succeed in Scholarships," found in the scholarship section.
Berryhill and Sapp both advise scholarship applicants to take the process seriously, and take the time to type an essay instead of writing it because the selection of applicants is very competitive.
All OCCC scholarships are turned into the Foundations Office, room 1A4, in the Arts and Humanities building.
Staff Writer Chasadi Fails can be reached at staffwriter3@occc.edu.