Psych club has fun with ink blots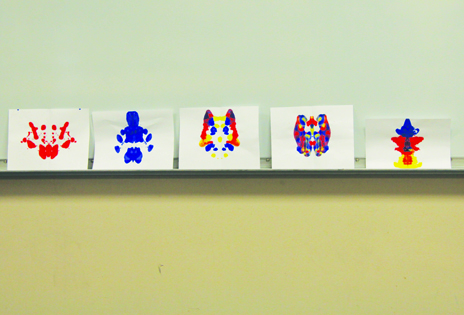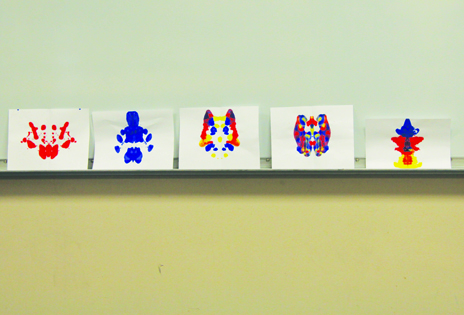 Robert Bolton/Pioneer
The Psychology Club hosted a Make Your Own Ink Blot event in room 1H2 on Thursday, April 14. The event was hosted in order to obtain the design for the club's new t-shirts.
Club Sponsor and Social Science Division Assistant Laurie Thornton showed the students how to make inkblots, used in a Rorschach inkblot test.
Students were given a choice of three paint colors, and was instructed to drip or smear paint on a piece of paper, and then folding it in any way they wanted.
"It's fun," Thornton said. "We get to play with paint, kind of like childhood regression."
For more information, contact Student Life at 405-682-7523, or visit occc.campusgroups.com.