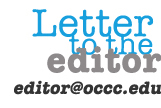 Are you interested in how your county's high school graduation rate compares to the rest of the state? How the uninsurance rate has changed over the past decade? How your county ranks among the state's 77 counties in median personal income? Whether you have more property crime or violent crime in your area? Oklahoma Policy Institute is pleased to announce the release of two new resources.
An online database of state and county-level statistics is now available at www.okpolicy.org/county-level-data. Our new interactive data app is available for free, 24-hours a day and serves as a comprehensive hub for publicly available state and local data.
Use the database to generate, view, explore, and download statistics across a range of topics and time periods.
You can find statistics related to:
• individual & family income;
• crime rates & firearm licenses;
• demographics;
• health and education;
& much more.
Anyone interested in reliable, easy-to-use, state and local data can access it here, including students, teachers, researchers, entrepreneurs, professors, policymakers, journalists, grantwriters, etc. We will continue to build and expand the database, adding new indicators and providing timely updates for existing data.
We've also published county factsheets for each of Oklahoma's 77 counties. They provide quick and colorful access to key demographic, economic, and social indicators. Get important county-level statistics — as well as statewide rankings and comparisons — at a glance.