OCCC to participate in Oklahoma Standard campaign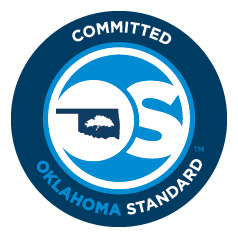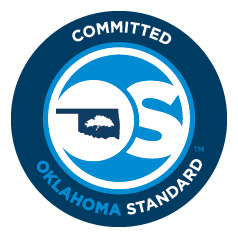 Twenty years ago on April 19, 1995, the Alfred P. Murrah Federal Building in downtown Oklahoma City was bombed. Today, a memorial and museum sit in its place giving Oklahomans a place to honor and remember victims and survivors.
Oklahoma City Memorial and Museum Community Coordinator Zac Fowler said as part of the twentieth anniversary of the bombing, the memorial and museum has created the Oklahoma Standard campaign.
Fowler said every Oklahoman is asked to sign up online to commit to doing an act of kindness, an act of service and an act of honor during the month of April.
"They're all very easy. Kindness could be holding open a door.
"Service could be tutoring a student or volunteering at a soup kitchen.
"Honor — we ask that people honor the victims and survivors by coming to the museum or the memorial, participating in the marathon or cheering at the marathon, leaving a token of remembrance on a chair or on the fence at the memorial, just easy things like that," he said.
OCCC will be participating in the Oklahoma Standard and have already started by taking part in events like the YWCA Sexual Assault Awareness 5K, and volunteering at Habitat for Humanity.
Erin Logan, Student Life director, said OCCC's act of honor was displayed at the Arbor Day Celebration. Students were able to write messages for survivors of the Oklahoma City bombing and the picture of the survivor's tree will be given to the museum.
Logan said April 27 through May 1 will offer more opportunities to get involved.
"The week of the 27th, we're going to declare it as 'Random Acts of Kindness Week.'
"We will be doing stuff around campus, random acts of kindness, and we want to encourage everybody on campus to do the same," she said.
Display boards will be set up across from the Communications Lab during the week so students can write about kind things they do or kind things that get done to them.
"We'd like to be able to fill all our carpet boards by the end of the week with post-its of the kind things our students, faculty and staff do on campus," she said.
Students will also be able to participate in the act of service by volunteering during the Adopt-a-Street Service Day from 9 a.m. until 12 p.m. on May 1, Logan said.
Fowler said if students post on social media, they are encouraged to use the hashtag #OKStandard.
"When people are sharing that online, we see that. We're going to help promote it as well," he said.
For more information about the Oklahoma Standard campaign, visit https://okstandard.org.