OCCC student newspaper wins several awards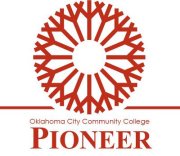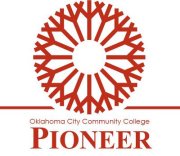 The Pioneer, OCCC's student newspaper, won four awards during the 2013 Better Newspaper Contest presented by the Oklahoma Press Association June 13.
The paper competed against several other student newspapers from colleges across the state including the University of Oklahoma's OU Daily and Oklahoma State University's Daily O'Collegian.
The Pioneer won in four of eight categories entered: second place in Editorial Content, third place in Photography, and fourth place place in News Content and In-Depth Enterprise.
Judges used each newspapers' overall content in determining the winners.
Regarding the Editorial Comment win, judges said the Pioneer uses its "influence in a very meaningful, powerful and effective way" while allowing its writers to each take turns at editorial writing, which judges said, is a "creative and useful choice."
They added the Pioneer's editorials "all have a direct relevance to life at OCCC."
For its third-place win in the Photography category, the Pioneer was commended for its attention-grabbing action photos.
In the News Content category, judges said the Pioneer took fourth because of a lack of sports coverage but added "good use of color, creativity."
Coverage of last year's May 20 tornado brought a fourth-place win for In-Depth Enterprise Reporting.
Judges said, "In five information-laden reports, the staff captured the aftermath of a deadly tornado."
Former Pioneer Editor and Lab Assistant Paris Burris attended the ceremony, collecting the awards. Burris said the Pioneer is no stranger to OPA honors.
"We have always won awards in the past," she said. " … It's a meaningful accomplishment for the paper."
News Writing professor and Pioneer Faculty Adviser Sue Hinton said the awards indicate how well OCCC journalism students fair when transferring to major universities.
"We take pride that we can compete favorably with other college newspapers," she said. "For a lot of our students, that's the next step — writing for a paper at a four-year program."
Hinton said the Pioneer's OPA awards, both past and present, are a result of how much the paper has progressed throughout the years.
"We have a track record," she said. "Last year's staff did well in this competition and the staff we have now, we expect will do well in next years competition.
"The credibility we get … builds confidence in our staff — and that's a good thing."
To view the results of the 2013 Better Newspaper Contest, visit www.okpress.com/2013-better-newspaper-contest-results.
For more information about OPA, visit www.okpress.com or call 405-499-0020.