OCCC student arrested, charged with child neglect after leaving 2-year-old in car alone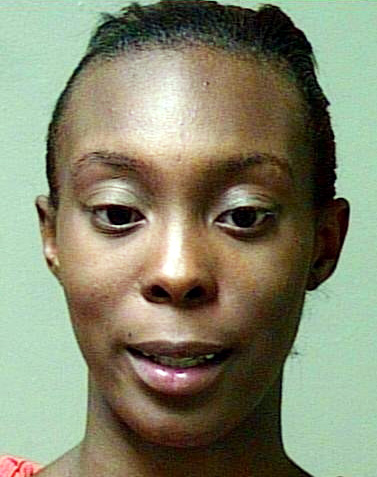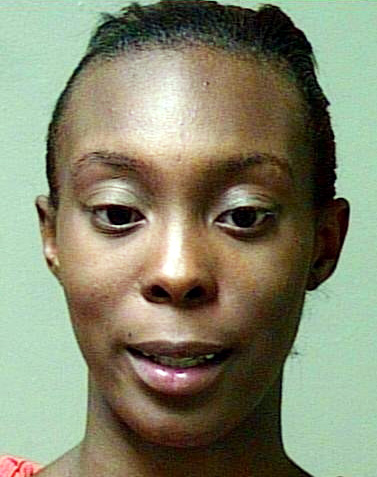 (Tuesday, July 1, 2014) OCCC student Elliott Shanice Bryant, 21, is currently being held in Oklahoma County Jail on a $10,000 bond after leaving her daughter, 2, alone in her car while at the college. Bryant is charged with child neglect.
Around 5:37 p.m. on Monday, June 30, OCCC police received a call after another student noticed the young girl alone inside Bryant's gray 1995 Chevy Camaro, said Marketing and Public Relations Director Cordell Jordan. Surveillance video footage of the area shows Bryant leaving the car in the parking lot about an hour before.
Records indicate Bryant is not currently enrolled in summer classes but has enrolled for the fall semester.
Oklahoma City Police Sgt. Gary Knight said Oklahoma City police were contacted by OCCC about the incident about 6 p.m. Monday. Knight said officers on the scene said the child appeared to be fine.
"The child was not injured," Knight said. "Although the child had been in the car for over an hour, the windows were cracked (and) the car was not running — which is certainly a very dangerous situation for a child.
"They had EMSA check the child and EMSA had the child taken to Children's (Hospital) because of the prolonged time in the car, just to make sure everything was okay," he said.
Bryant told officers on the scene that she had contacted the child's father and made arrangements for him to pick up the child. The father told police Bryant had not contacted him. A check of Bryant's phone by Oklahoma City police confirmed that.
An online search showed the temperature at the time the child was in the car was 94 degrees which can be dangerous or even deadly for a young child, said Amber Rollins, director of KidsandCars.org.
KidsandCars.org is a "nonprofit child safety organization dedicated to preventing injuries and death to children in or around motor vehicles," according to its website.
Rollins said the outcome could have been very different.
"It can get very hot, very quickly [for] a child as young as 2 years old," she said. "Their body temperature rises three to five times faster than an adult's. If they're in [a car] for an hour and if the circumstances are right, they don't stand a chance."
Rollins said a number of factors weigh in as to how hot the inside of a car gets and how a child can be affected.
"[The] color of the vehicle makes a difference, whether it has tinted windows, whether it was parked in the sun or in the shade, and how hydrated the child was at the time," she said. "Most definitely, one hour in that kind of heat is enough to cause serious, serious damage or even death."
The increase in temperature happens quickly, Rollins said – usually in the first 10 minutes. An infinite number of things can go wrong when leaving a child in a car, she said.
" … Parents want to believe it's OK just for a minute, [but] it's really not."
Besides heat-related damage and death, "there's children that have been strangled or very seriously injured by powered windows," Rollins said. "Children knock cars into gear all the time, or jump out and they're run over. Children are abducted – very rarely, but it happens. Cars are stolen with children inside of them all of the time. A child can get out of a vehicle in a parking lot and then they face a whole new set of dangers."
Rollins said those things are usually not on a person's mind when a child is left in a car unattended.
"It's not necessarily that people who intentionally or knowingly leave their children [are] bad parents, but maybe they just truly didn't understand the extreme risks involved with leaving their child [in the car]," she said.
The Kids and Cars website shows that, this year in the U.S., 23 children have died from heatstroke after being left or trapped in vehicles. It lists heatstroke as the leading cause of non-crash vehicle fatalities for children 14 and younger.
Rollins said children should never be left alone in a car under any circumstances — "not even for five minutes."
"Any time these types of incidents are reported, [they're seen] as freak accidents, so people think that they don't happen very often, but they do," Rollins said. "We collect data on this stuff and it's just not a risk that you want to take with your child."
For more information, visit KidsandCars.org.
The Pioneer will update this story as more information becomes available.
(Pioneer Editor Bryce McElhaney, Online Writer Mycalyn Blomstrom and Videographer Jake McMahon contributed to this report.)