OCCC Celebrates 45 Years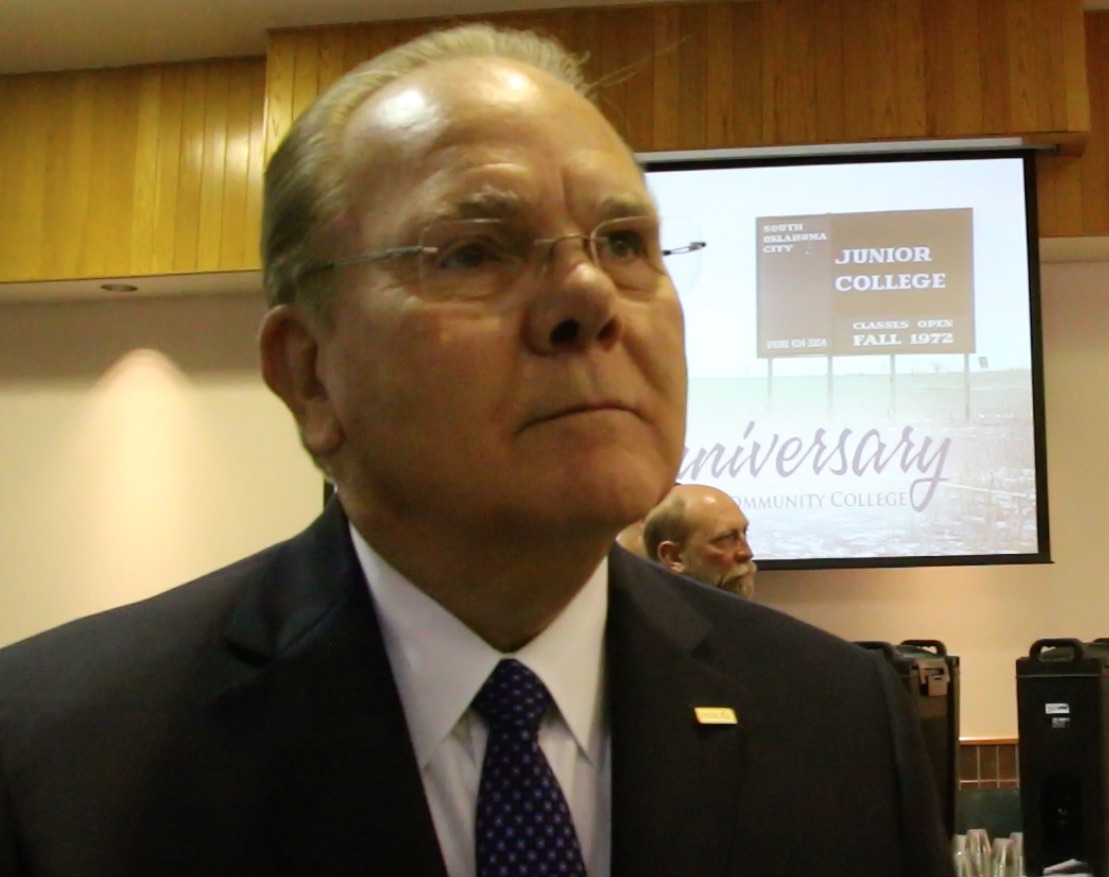 Oklahoma City Community College celebrated its 45th anniversary with words of encouragement, hope, and plenty of cake. On Monday OCCC students and staff listened as President Jerry Steward spoke about the school's history.
"The people of south Oklahoma city decided that they wanted to have greater educational opportunities for their citizens, for their children, their husbands, wives, and yes their parents. So the businesses of the community went door to door to sign a petition to vote a tax upon themselves to build this wonderful institution," Steward said.
Steward spoke about the OCCC's effect on the community and how beneficial it has been to helping people along their career field. "We welcome students of all colors, races, creeds, nationalities, and ethnicities. The only thing we care about is if the student wants an education." he said.
Still, the past several years haven't been easy. OCCC is weathering a financial storm of state budget cuts but Steward is confident the college will thrive.
"Here's the reality: we are going to have to learn to adapt. One is an economic reality and the other is a political reality," he said. "The political winds have shifted and the paradigm for higher ed has changed. We are going to have to be more effective and efficient. We have to operate in ways we haven't before.We are going to succeed with or without the legislature."