Movie filmed on campus playing at museum today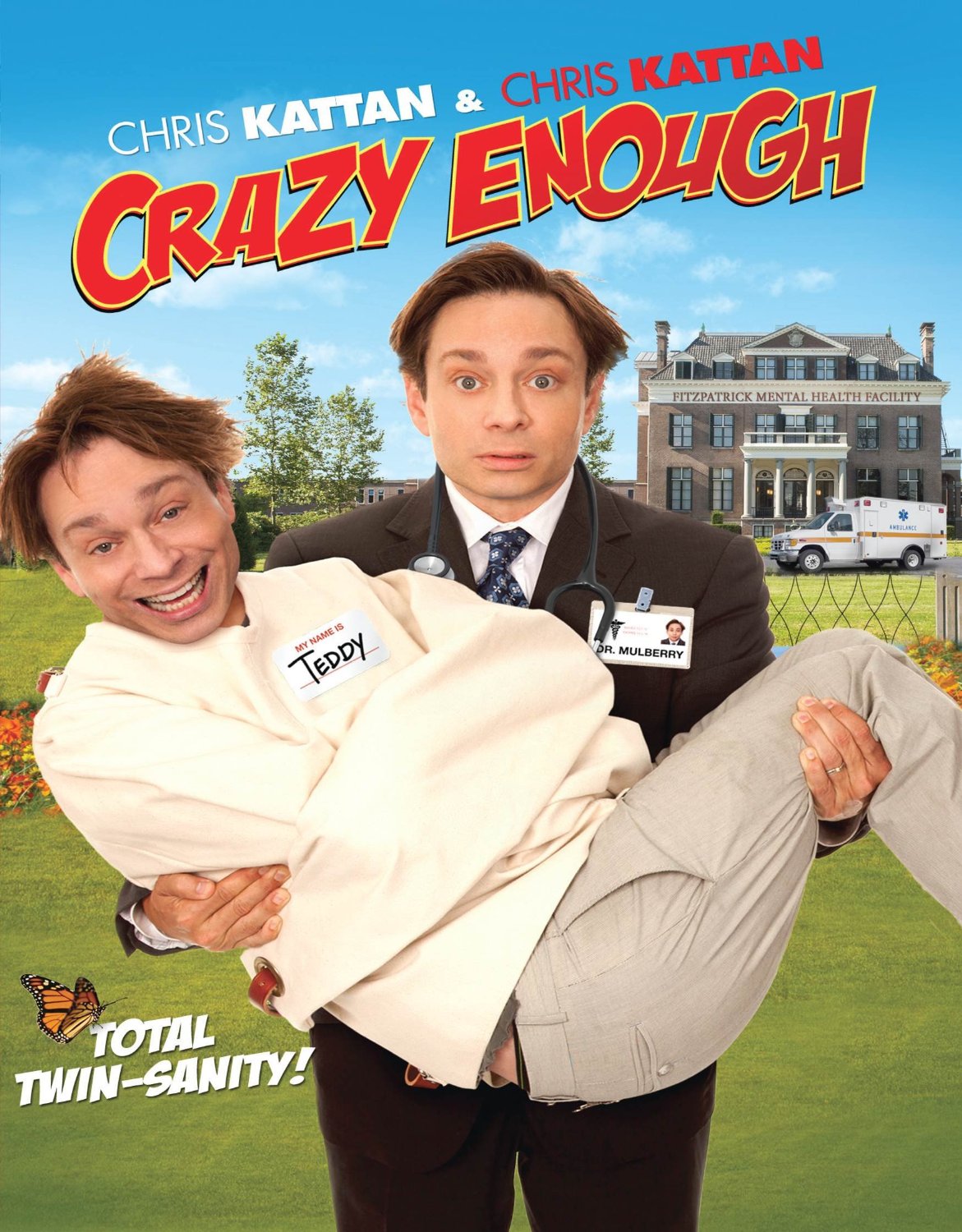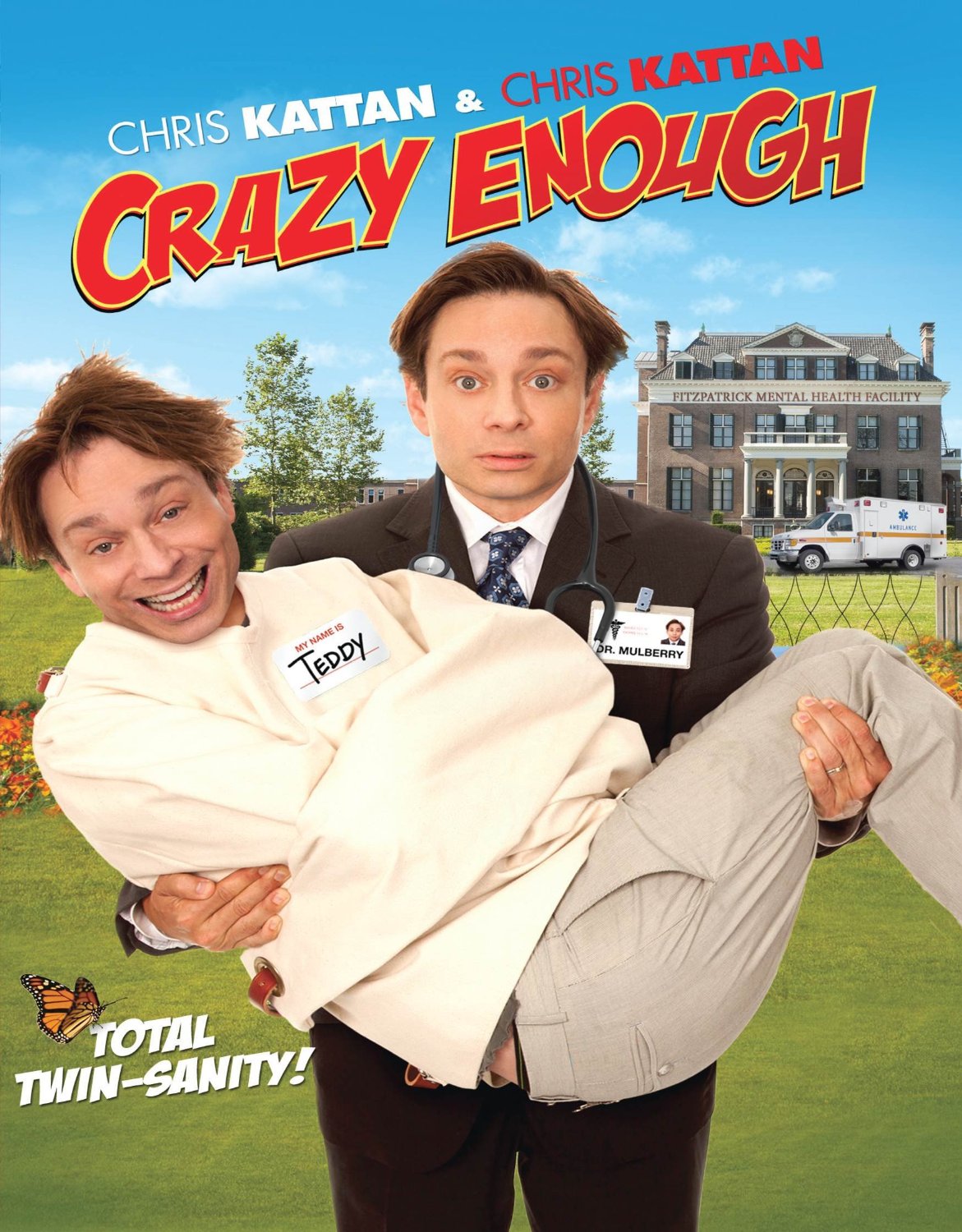 A movie filmed on the OCCC campus is coming soon to DVD and Cox On Demand. "Crazy Enough" is a family comedy with an '80s style, said Sean Lynch, Film and Video Production Coordinator.
Lynch was the producer of the film, which he said is rated PG.
OCCC students gained professional experience and got to do a number of jobs with the movie from makeup artists to electricians, Lynch said. Sarah Hoch, who now works in the equipment and editing lab, was a hair and makeup assistant on the set of the film.
"It was my first experience so it was really nuts," Hoch said. "Especially with the really hot weather, keeping everyone looking good [was tough]."
The film stars Chris Kattan, known for his roles on "Saturday Night Live" and also for acting in "A Night at the Roxbury."
In "Crazy Enough," Kattan plays twins, a mental patient and a psychiatrist who are at the same mental institution. Hoch did the touch-ups and last looks on set for many of the actors, including Kattan.
"It was a very good learning experience," Hoch said. "It was my first time being on set with any type of budget, I didn't realize how much hair and makeup was needed until I did that."
The film will be released on Amazon on April 16 for $24.99 and is available for preorder at this time, Lynch said. The movie also will be available to watch on Cox On Demand from March 5 to May 4. Lynch is optimistic that other outlets will pick it up.
"We're hoping other videos will come on as well, we are hoping Comcast … and Directv [as well]," Lynch said. "Crazy Enough" will be coming to DVD at Barnes And Noble, Hastings, Redbox and Family Video. The team also is working on making the DVD available at Walmart. The dates for these releases are still unknown.
Through film festivals, the movie has made its way across the country in the last year, Lynch said. It even made it across the globe, appearing in theaters in the Middle East, in places like Dubai, Kuwait and a few others, where it bears the original title, "Just Crazy Enough."
The movie has been shown at festivals, such as Trail Dance Film Festival in Duncan, United Film Festival in Tulsa and the Los Angeles Comedy Festival.
The deadCENTER Film Festival in Oklahoma City showed the movie at Harkins in Bricktown, one of the few opportunities for locals to see the film on the big screen, Lynch said. They were able to fill a Harkins Theater twice with 350 people.
"We had a lot of good response, " Lynch said.
At United Film Festival in Tulsa, "Crazy Enough" won the Jury Award for Feature Length Narrative. The movie also was selected to be the opening film for the Golden Door International Film Festival in Jersey City, N.J., in October.
The film will have upcoming appearances at Bare Bones International Independent Film Festival on April 13 in Muskogee.
The next chance for a local screening will be at the Oklahoma City Museum of Art at 415 Couch Drive in downtown Oklahoma City. Screenings of the movie will be at 5:30 p.m. and 8 p.m. on March 15 and 16. On March 17, the film will be shown at 2 p.m.
After the showings there will be guest speeches by people who worked on the film, one of whom will be Steven Drozd of the Flaming Lips, who worked on the music. They will take questions at the end. Admission is $8 but college students with an I.D. get in for $6 and members of the Oklahoma City Art Museum get in for $5.
For more information, contact Sean Lynch at 405-682-1611, ext. 7129.