Mabee-Gerrer Museum featuring rare carved ivory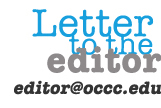 To the Editor:
The Mabee-Gerrer Museum of Art is hosting the exhibition, "From Tusks to Treasures: Ivory from the Milligan-Kirkpatrick Collection," until Oct. 26.
This exhibition illustrates the beauty and intricacy of ivory carving. While most of the carvings in this exhibition are Asian, some are European and a few are of African origin. These carvings include figures, boxes, puzzle balls and even a sword.
The soft, lustrous beauty of ivory has been appreciated since prehistoric times, with some of the world's earliest sculpture crafted from the material. A product derived from teeth, it is most often from tusked animals such as elephants and wild pigs, or marine mammals such as walrus and narwhals. Some other large-toothed animals such as hippos and camels provide "teeth media" but ivory is most often used in context with tusks.
Elephants provide the majority of ivory used by craftsmen. Unfortunately, there has been growing demand for the material at a time of dwindling elephant populations due to loss of habitat and overhunting in both Africa and Asia. This has forced the international community to severely curtail the harvesting of ivory. It is currently illegal to import ivory into the U.S., or sell it within our borders.
Protections are also extended to marine sources of ivory. Exceptions are new items made from fossil ivory (collected from extinct mammoth and mastodon), and certain works of art created by native Eskimos using marine ivory.
The Milligan-Kirkpatrick Collection at the Mabee-Gerrrer Museum of Art was formed in the early 20th century and includes objects created before world-wide regulations were put in place.
"This is a very exciting exhibition because it shows a rare and unique art form that will no longer be created," said Dane Pollei, Art Director.
The Mabee-Gerrer Museum of Art is located at 1900 W. MacArthur St. in Shawnee. The museum is open from 10 a.m. to 5 p.m. Tuesdays through Saturdays and from 1 to 4 p.m. on Sundays. Admission is $5 for adults, $4 for seniors age 65 or older, $3 for students and children ages 6 to 17, and free for children age 5 and younger. Visit www.mgmoa.org for more information.