Langford Named Spring 2019 Pioneer Editor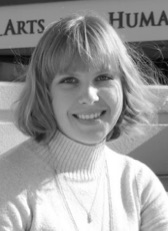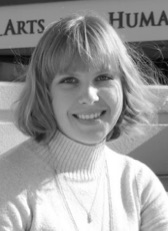 The role of a newspaper editor is an immensely demanding job for any paper. But possibly even more so for that of a school newspaper when you are dealing with reporters who are already dealing with busy school schedules and life in general.
The Pioneer will have a new editor beginning in the spring semester.
"The job of an editor of a newspaper is to serve as the direction for where you want the newspaper to go," said Journalism Professor M. Scott Carter. Carter serves as the faculty advisor of the Pioneer.
Carter said, "The big part of the editor's job is not line editing stories. It is managing people. You decide which issues will be covered, which direction everyone is going. Every editor approaches it differently."
Sean Stanley has served as the news editor in the fall and summer semester. He directed the staff with a needed sense of alleviating sarcasm and wit to get through many tough issues.
Stanley said of the staff, "I'm honestly just proud of the work we did as a whole this semester. My favorite part of being editor was simply having done it. It was an experience that I feel will make me a better journalist."
"Sean managed to get a very diverse group of students to work together and care about each other. That is not easily done," said Carter, "He took less than his share of the credit and more than his share of the blame."
"I think the hardest part is finding that balance between everything. Being editor, school work and everything else you have going on just as a person can feel really overwhelming," said Stanley, "I couldn't have done it without the support of everyone at the Pioneer."
One of his staffers is KaraLee Langford. This was Langford's second semester working with the Pioneer.
Langford said of Stanley, "He didn't put up with nonsense. I think a lot of us quickly learned that. If you didn't bring a worthy idea to the table, you were assigned something else. He is knowledgeable and challenged the staff to produce the best possible content we could."
Stanley is moving on from OCCC to fulfill an internship role in the spring before attending UCO in the fall of 2019. Langford will be taking Stanley's place as Pioneer editor in the spring semester.
"Student newspapers by their very nature change leadership frequently," Carter said.
"I'm very confident in what KaraLee will do as editor. She has strong opinions about our world and we need people like her," Stanley said, "The motivation she has an enthusiasm for journalism is what will drive the pioneer to continue to grow."
"Every editor coming in brings something a little bit different," said Carter. "KaraLee is very organized and I think she will have the whole semester planned out pretty quickly on where she wants the paper to go. Sean was a little more organic than I see Karalee being."
Langford anticipates a fruitful spring semester at the Pioneer, "The team we have for the Spring semester is outstanding. I know we will have lots of amazing stories to fill the paper."
"My goal is to increase the awareness and circulation of the paper, Langford said of her plans with the newspaper, "I want the Pioneer staff to be recognized throughout the OCCC campus. I know how much work the team puts into each issue of the paper. They all deserve any recognition they get and one of my goals is to make sure that happens in some way or another."
Langford was the editor for the last edition of the Pioneer, a deep dive on what it means to be a female in today's America.
"I am super proud of the Female Experience issue the entire Pioneer staff produced. Everyone was so engaged in their stories. It was humbling and amazing to witness how much empathy our staff has for people. Their passion and dedication really inspired me, and I was reminded why I love journalism and writing," Langford said, giving testimony to the words of Carter.
"A student newspaper is a training ground. You have student newspapers to teach students how to be journalists," said Carter.
The Pioneer has the bimonthly printed publication as well as online content and a podcast run by students available for campus consumption and beyond. All content is either assigned and approved by the student editor.