Hundreds of Oklahomans awaiting organ, tissue donations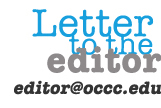 To the Editor:
LifeShare Transplant Donor Services of Oklahoma recently recovered its 100th organ donor for 2015. Those 100 donors have saved 257 lives through donation. This is only the third time the organization has reached the 100 donor mark in its history.
LifeShare is the organ procurement organization in the state of Oklahoma responsible for organ, eye and tissue donation and transplantation.
This mark was previously reached in 2007 with 109 donors and in 2014, with 141 donors. Last year, LifeShare recovered its 100th donor on Sept. 29.
"This is by far the earliest we've ever recovered this number of donors," said Jeffrey Orlowski, President and Chief Executive Officer of Lifeshare.
"As a result of the donors' and donor families' generosity, we are nine weeks ahead of last year's life-saving pace."
Year-to-date, LifeShare has now provided 292 organs for transplant, the third highest annual total in its history. In 2012, LifeShare provided 324 organs for transplant and in 2014, the organization provided 445 organs.
Orlowski attributes this milestone accomplishment to the focus and commitment from the entire LifeShare team including staff, leadership and volunteers, and the efforts of the Oklahoma medical community.
"We have also had incredible support and generosity from the citizens of Oklahoma. We encourage Oklahomans to continue registering to be organ, eye and tissue donors so we can continue to save lives."
Although hundreds of lives have been saved this year, there are still approximately 900 Oklahomans on the waiting list for a lifesaving transplant.
LifeShare is a non-profit, federally designated organ procurement organization dedicated to the recovery of organs and tissue for transplant purposes. We work closely with five transplant centers and 145 healthcare organizations in the state of Oklahoma to facilitate donation. Additionally, we strive to raise awareness for donation and transplantation through public education.
For more information, visit www.LifeShareOK.org.