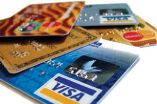 The upcoming holidays bring the excitement of holiday shopping. In today's fast-paced society, it can also be stressful due to a shortage of money and time. Many find it convenient to choose online shopping because it's fast, easy and affordable. This holiday season, by following safety procedures and steps, online shoppers can also add safe to that list.
Special education major Gabriela Trigueros said that while she shops in person more than she shops online, she does enjoy the benefits of online shopping.
"I mostly shop at nordstroms.com and zulilly. com," Trigueros said. "The websites are safe, have wide selections, and they have quick delivery times."
Trigueros said she has never had any trouble with online shopping security. Research provides that sites like amazon.com, overstock.com, ebay.com, zappos.com and modcloth. com are among the exclusively online websites that are popular, safe and trustworthy.
Website's like getsafeonline.org, bcs.org, and knowthenet.org provide step-by-step tips in ensuring online shopping safety this holiday season:
• Researching an unfamiliar website is important and can be done by online review articles or by peer review and opinion. Good websites for that are sites like epinions.com or bizrate.com. Asking peers if they have used the website before and what their experience was like is also beneficial in ensuring a website's legitimacy.
• Choose to pay with a credit card as opposed to other payment methods. Credit cards are safer than most other methods, according to getsafeonline.org.
• Double check all details before finalizing a transaction, and keep the receipts to all online orders for future reference.
• Ensure that effective antivirus and firewall programs are installed on your computer before making online transactions.
• Make sure that any third party website that a site may redirect you to is safe and secure.
While these are some of the main steps an online shopper should take, static.cnhi.zope.net provides the things an online shopper should not do while holiday shopping:
• Don't provide any information that includes Social Security numbers, bank account information, or other financial information other than a credit card number.
• Stay away from payment methods with debit cards, cash, or wire transfer. Credit cards or charge cards are the safest method, as the aforementioned methods can be extremely difficult to reverse or refute.
• Don't go against your gut feeling. If you feel that a website is illegitimate, stay away! If there is an offer that seems too good to be true, thats a sign that it could be too good to be true and most likely is a scam.
For more information about safe online shopping, visit safeshopping.org.