Hawaiian artist makes waves at arts festival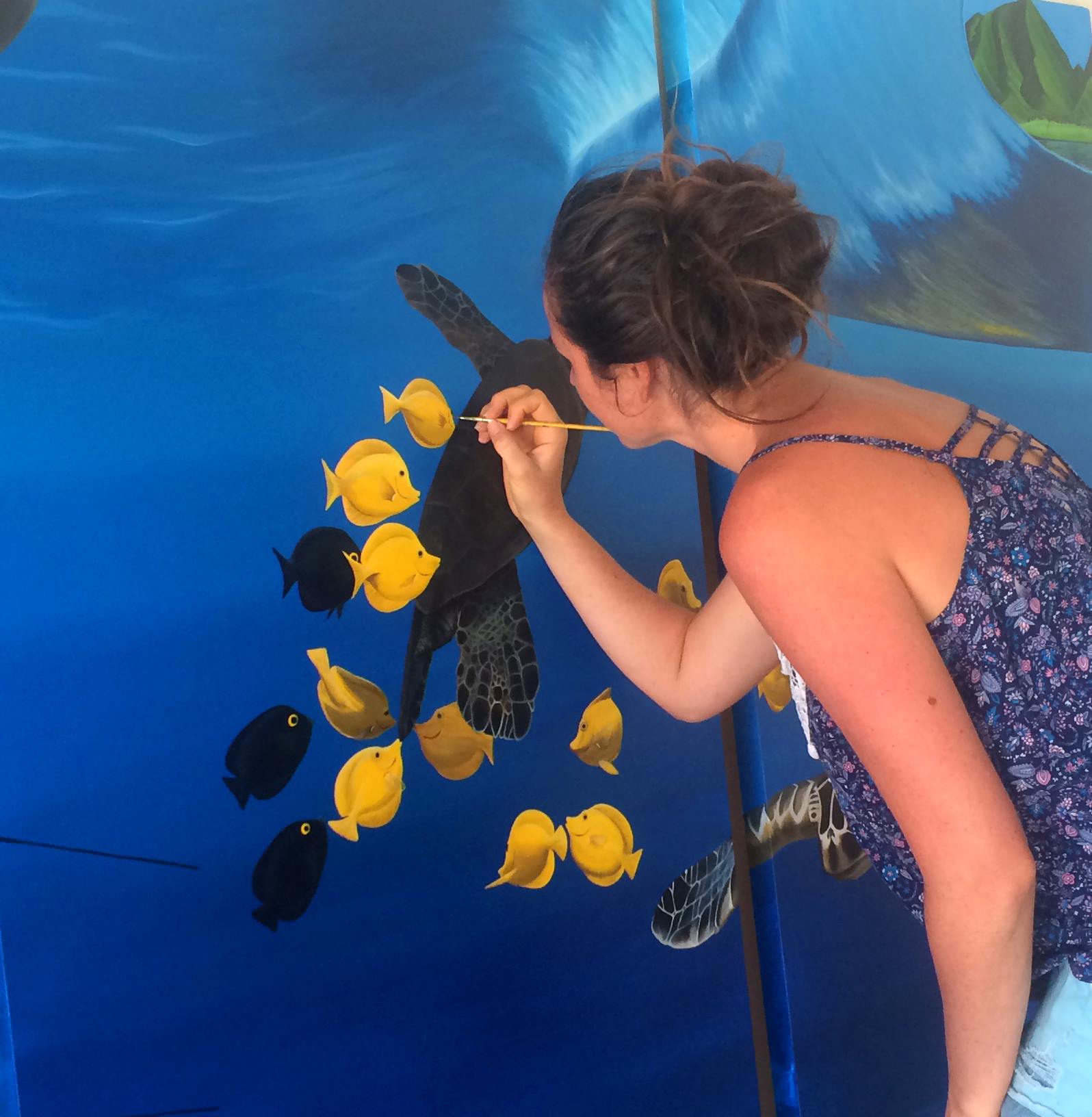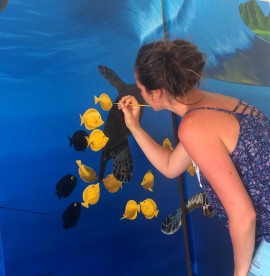 Hawaii native "Alexa's Makin' Waves" Caskey said she spends her days as a full-time artist, travelling the states in a 1988 RV with her dog Beans. Caskey said she uses acrylic paint to capture the everyday life in Hawaii, such as turtles, sharks, waves and sunsets.
"Most of my art is definitely inspired by Hawaii," Caskey said. "I'm a big surfer and I also really like to snorkel and swim with sea turtles and whales."
Caskey and her art will be at Arts Festival Oklahoma Saturday, Sept. 5 through Monday, Sept 7.
Caskey said she donates 10 percent of her sales to the Sea Turtle Conservancy, which helps injured turtles. The sea turtle population has seen a huge decrease in the last 50 to 100 years, Caskey said.
"I think it's important that we educate people on what they can do to help save them," she said.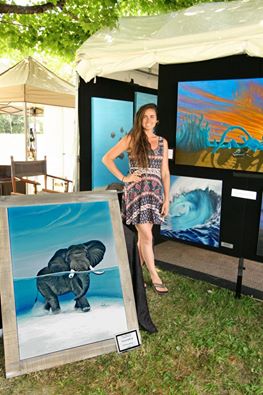 Caskey said if she could have one superpower, it would be to be a mermaid, a fictional creature she has been painting recently.
"There's something so wonderful and majestic about the unknown and although we can go underwater, to be able to breathe underwater would be so cool," she said.
Though she has been traveling as an artist for about five years, this year marks her final tour before she moves back to Hawaii to display her art in gallery shows. She said she has quite the following in Australia and moving back to Hawaii will allow her to better serve her collectors there.
Caskey said she's done art shows all over the midwest as well as Florida and New Mexico, but Oklahoma is where she does the best anywhere in the country.
"People here vacation in tropical places as often as possible and you're so far from being able to see it at home," she said. "But it's something everybody loves and has fond memories of being on vacation, so that's why I think I do so well here.
For more information about Caskey's art, visit www.alexasmakinwaves.com or visit her Facebook page at www.facebook.com/Alexasmakinwaves. She also blogs about her travels around the country at www.alexasmakinwaves.blogspot.com.