Groups Call for Humphreys Resignation After His Controversial LGBT Comments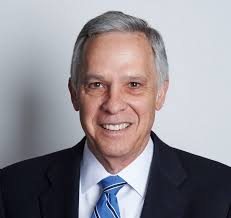 Recently, a former Oklahoma City mayor compared sexual predators to members of the LGBTQ community.
Kirk Humphreys, former mayor and member of the University of Oklahoma's Board of Regents, has received backlash after making a series of controversial statements, about gays and and homosexuality.
The show started of talking about the recent U.S. Senator Al-Franken, D-Minnesota who has recently stepped down after a series of sexual assault allegations were made against him. Humphreys questioned state Representative Emily Virgin, D-Norman, on her stance of "right and wrong."
Humphreys asked Virgin why she supported Frank because he is a homosexual.
"Is homosexuality right or wrong?" Humphreys asked. "It's not relative. There's a right and wrong, you just said it. If it's okay, then it's okay for everybody and quite frankly it's OK for men to sleep with little boys if it's okay."
Virgin, who said she was caught off guard by the statement, had planned for a discussion on current events. "I wish that my comments had been more forceful, but I can assure you I did the best I could under the circumstances," she said.
Virgin said Humphreys' comments were disgusting. She said she stands by the LGBT community.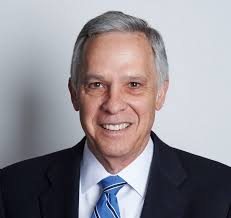 Freedom Oklahoma's Executive Director, Troy Stevenson has called for Humphreys to step down from the regents.
"Due to the extremely homophobic comments made yesterday by former mayor Kirk Humphreys, as well as the racist comments made by him in 2015," Stevenson wrote in a statement Monday.  "Freedom Oklahoma is asking for his resignation; and if he refuses, we strongly request on behalf of our 25,000 members that the board of Oklahoma City Public Schools remove him from his position on the board of John Rex Elementary School."
Paula Lewis Oklahoma City Public Schools Board Chair, said the board unanimously passed a resolution this past spring declaring unwavering support for lesbian, gay, bisexual, transgender, and queer students and staff.
"The comments from Kirk Humphreys go against our school district's values of inclusivity and equality. We believe there is strength in our diversity," he said.
Humphreys equated members of the LGBT to pedophiles and sexual predators.
"We believe that each child in our school district is special, no matter their sexual orientation, gender identity or expression," Lewis said. "To insinuate that anyone in the LGBTQ community is the same as a pedophile or sexual predator just because of their orientation or identity is unacceptable. I ask that Mr. Humphreys resign from the John Rex Charter Elementary Board. This type of rhetoric has no place in our school district and we need to hold our leaders in this community to a higher standard."
Several members of the LGBT community were asked to give their opinion on the statements that Humphreys made in which he equated gay people to pedophiles.
Kaitlyn Howeth is pansexual. She said Humphreys comments were disgusting. Traci Baker, the president of Oklahoma University's Queer Student Association Humphreys to resign from the Board of Regents.
Others agreed.
"The OU board of regents are cowards for not commenting during the meeting. Two thousand people called and emailed, at least two-hundred people showed up to the protest, over five-hundred people signed the QSA petition. Take Kirk Humphreys off the board of regents," wrote Andrea Harrison on Facebook.