FAFSA for grants, loans, scholarships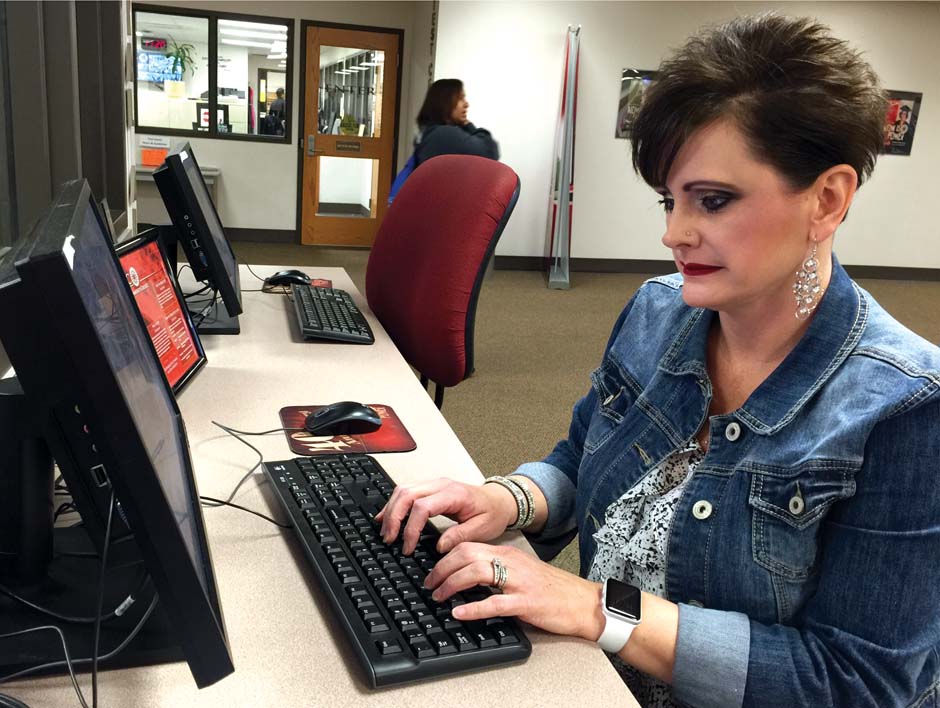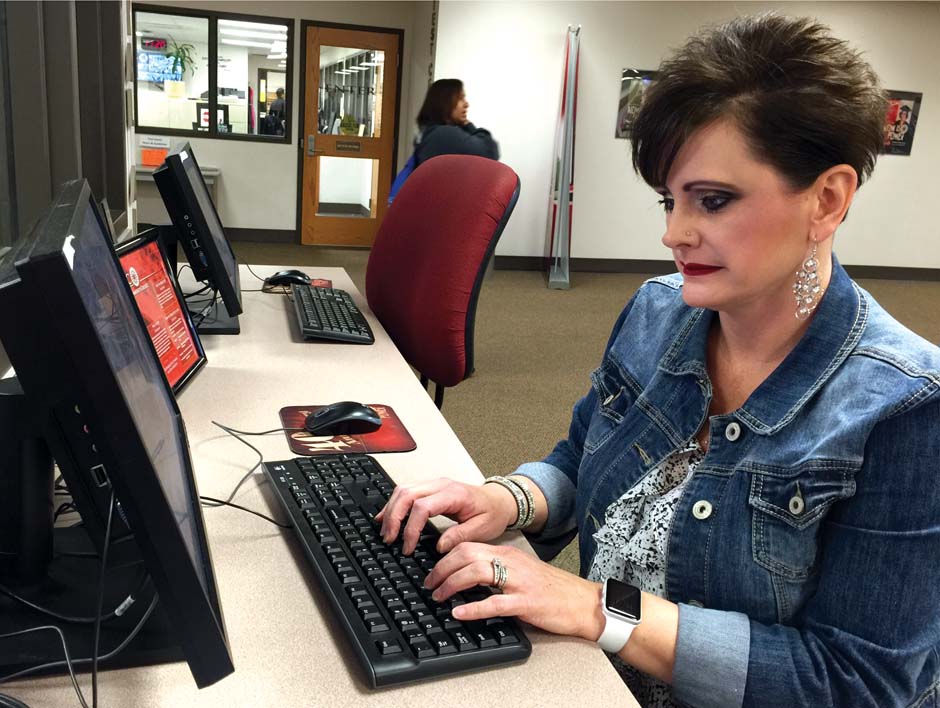 Every year about 15,000 current and prospective OCCC students file a Free Application for Federal Student Aid.
This application is the gateway to federal and state grants, loans and also many scholarships.
Even though the FAFSA final deadline is still far off, students must file their 2016/2017 applications by March 1 to be considered for up to $1000 in state grant funds, said Student Financial Aid Director Sonya Gore.
"The first time it was hard, just because of trying to find all the information and getting a parent's signature and different things like that. But, after doing it once it was pretty much just a repeat.
"The only thing that I would have wished was to have like my mom around so that I could get all those papers right when I needed them and not have to wait ages," she said.
This application makes students eligible to receive aid for the fall 2016 and spring and summer 2017 semester.
Gore is also warning students that they will have a dependent status if they are under 24, unless they are married or have children, or meet other specific needs.
"If they are 21, self-supporting, have no children, are not married, living on their own—they're still considered dependent in regard to the FAFSA rules. That's one of the things that trips up a lot of our students," Gore said.
Dependent status means that students' parents are required to enter their tax information, in addition to the students'.
She said that students commonly complain about being assigned a dependent status because they feel that it unjustly disqualifies them for grants.
Gore said that those students should remember how colleges and universities began. Typically, she said, parents would send their kids to school, and students would graduate by the age of 24. Gore said that is no longer the case.
"This is a whole new generation and Federal Student Aid has not found a way to address that across the board."
She also said that students who were actually self-supporting would have a similar expected family contribution to what their parents are expected to contribute already under their dependent status.
"Typically those rules don't impact students as greatly as they think that it does.
"The confusion therein lies that because they are having to count their parents' information, they think are not allowed to get grants— instead they are just offered loans. But the true picture of that is if they are truly self supporting then…they would very likely have a high enough EFC that they wouldn't be eligible for grants either."
Gore said there is also a lot of misinformation being thrown around that students can use their parents tax information from less recent years.
She said that will not be allowed until the 2017/2018 FAFSA.
Instead she advises students to enter their parents old tax info just to create an estimate, in case their parents wait until or after the April 15 deadline.
"They can go ahead and complete their FAFSA with last year's information and if a lot hasn't changed they'll get an accurate reading. But then they have to go back in and correct it and add the reported information," Gore said.
Diversified studies major Jose Lopez said he thought that filing last year's FAFSA was pretty straightforward. He said he is halfway through the 2016-2017 FAFSA. "I am waiting for my boss to get me the papers, but I will," said Lopez.
He offers advice to students who are nervous about filing.
"Just read all the information they give you on the side. It always tells you if you're missing something so just follow what they are telling you to do and it will be easy."
Gore said that her office is advising students that they must create a FAFSA user ID before accessing their application. This user ID does away with the old four-digit pin login students have been using for years.
"It's a little bit of a lengthy process, and it slows you down," Gore said.
She said that students must create the user ID to submit or review the application electronically,
"The paper form is always available but it's always the slowest just like all paper is now," Gore said.