Choirs preparing for musical performance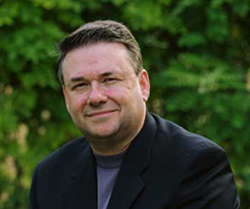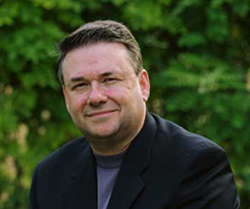 Choral composer Joseph Martin will work with OCCC's three choruses on campus before they perform some of his music in concert at 7 p.m. Friday, May 6, at the Wilmont Baptist Church, 6400 S Santa Fe in Oklahoma City.
Martin is a music industry professional based in Austin, Texas, whose work includes both sacred and secular themes, according to his web site www.martin88.com.
Martin's pieces on the program include "The Awakening" and "The Invitation," said music professor Ron Staton, who directs OCCC's choral music program.
Martin, known for his choral compositions such as "Canticle of Hope" and "A Noble Theme," will speak to music students from 11 a.m. to 1 p.m. and then again at 6:30 p.m. Thursday, May 5, in room 132 in the VPAC building.
"He will speak to the students about how to get in the business, composing, recording, how to get music published, and just touch on the business side of making music," Staton said.
Staton said they are expecting big numbers at their concert, which is why they perform off campus.
"We have at least 500 people show up to our shows," Staton said. "The school's auditorium only holds 280."
The choral department is comprised of three different choir groups.
The Concert Choir is open enrollment for any student and currently has 33 voices.
The Chamber Singers also is made up of students, but this group requires an audition.
"But it is also one of the choir groups that allows students to get tuition fee waivers," Staton said.
The largest group is the Symphonic Community Choir, Staton said.
It has about 75 members consisting of college students, teenagers, and others from the community.
The difference between the Concert choir and the Symphonic is the Symphonic involves people who are interested in choir, but may not be working on a college degree.
"The youngest in the community choir would be 16 and the oldest 84," Staton said.
There are no prerequisites for the Symphonic Community Choir and Concert Choir, Staton said.
Victoria Hazboun, an OCCC music student in Concert Choir, said the vocalists in the different choirs become attached to one another.
"You learn a lot of things you never would have on your own. And our concerts are really fun."
For more information, contact Staton at rstaton@occc.edu, call 405-682-1611, ext. 7249 or visit www.occc.edu/AH/musicgeneralinfo.