Children At Risk: State Foster Care System Overwhelmed, Underfunded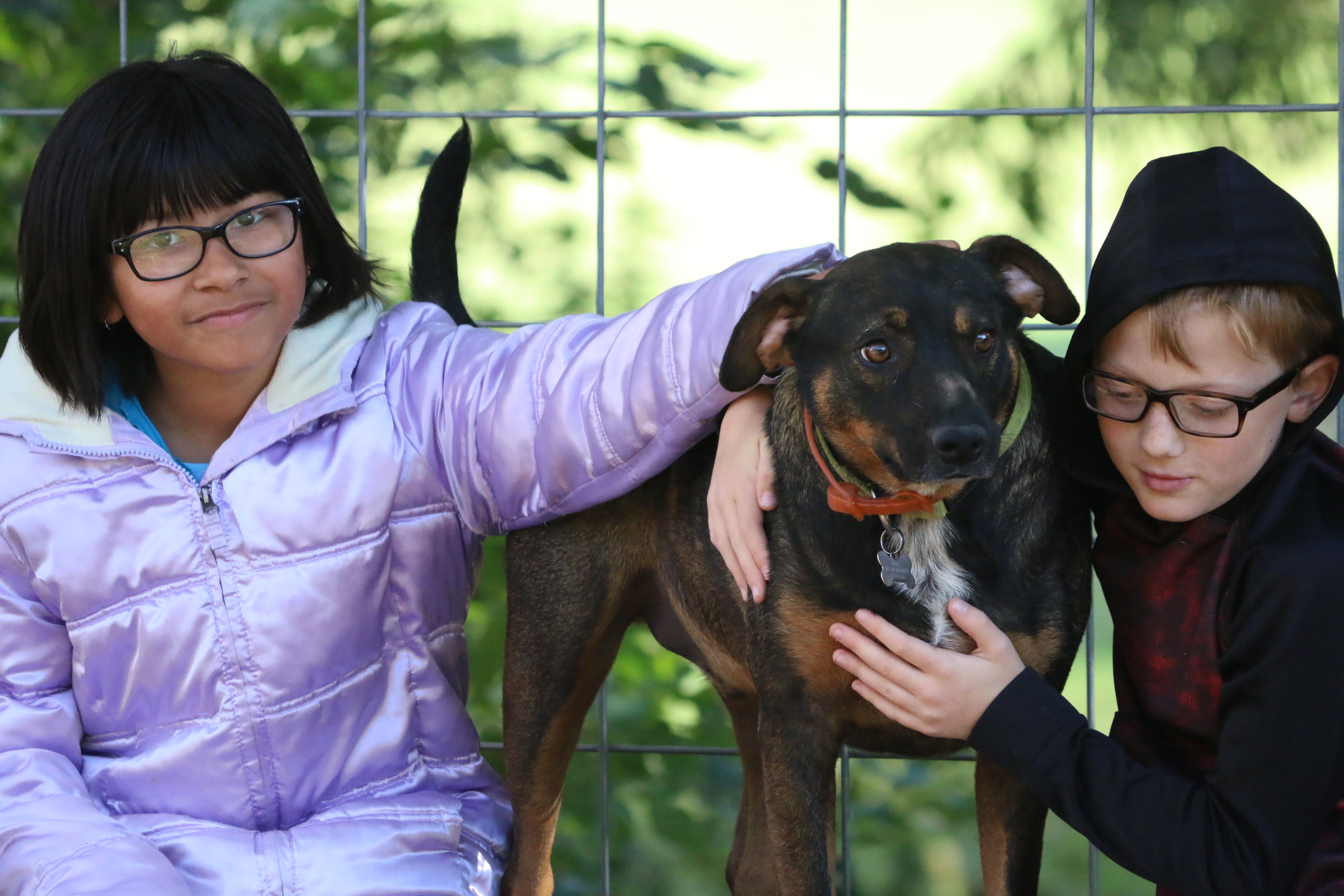 For Phyllis, motherhood was difficult.
A mother of six, Phyllis always wanted a large family. When she and her husband, Buddy, decided to expand their family they looked into fostering children. Not long afterward, they fostered their two sons and, later, adopted three daughters. The couple also has a biological daughter.
Still even with her experience as a part, for Phyllis, who asked The Pioneer to change her name, being a foster parent wasn't easy.
"Even with extensive training from my job at the time, working at a group for juvenile delinquent boys, and training, we were not prepared for the emotional and physical aspects of their acting out due to their abuse, neglect, and other issues," she said. 
In the state of Oklahoma, 9,600 children are currently in the foster care system. About 55-65 percent are placed with family or friends. According to Oklahoma Fosters, an advocacy group for state foster parents, in 2015 about 35 to 40 percent of those remaining children are put into foster care, group homes, or in-patient treatment.
Phyllis' first son was 14 when he entered their home, two days before his birthday.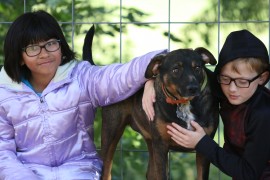 "He was raised by DHS from age three, due to severe abandonment, neglect and physical abuse." Phyllis said. "He was sexually molested by a family member. I met him at my job at the group home."
Phyllis's second child joined their family one year after their first son. He was fifteen years old. Phyllis also met him from her job. "He had been raised by an abusive, drug addict father until he entered the system, due to his acting out and stealing," she said.
Phyllis said the boy's mother abandoned him and his twin sister when they were five. Their mother took their seven year old brother and left them to live with their father.
"She left due to the abuse," she said. "The child was trapped in a mental hospital by an employee."
Phyllis' family would grow by three more: a group of sisters, ages 18 months, four-years-old, and 10-years-old.
"They were removed from their home before the baby was 12-months-old due to drug addicted parents, and neglect," Phyllis said. "The 10-year-old had major issues trying to love two families without feeling like she was betraying the other."
Phyllis said the oldest and her four-year-old were sexually molested.
"At age 13 both started running away to their birth families," Phyllis said. "The baby never had any issues."
Phyllis' oldest daughter, June, whose name has been changed, began teaching her siblings how to run away.
"The oldest we have not seen but once in the past four years, and that was the night before she took our 13-year-old for the first time," she said. "She has been gone several times now. She is 16 and we have not seen her since her 15th birthday."
Phyllis said Harley was in counseling when she was six-years-old. She said she was never informed or educated about Reactive Attachment Disorder. According to the Mayo Clinic, RAD is a rare but serious condition in which an infant or young child doesn't establish healthy attachments with parents or caregivers.
"All of my children except my biological, and youngest adopted daughter, suffered from this disorder, yet no one told us anything about it,or that it could even be a problem," Phyllis said, "RAD is horrible for the child and the family."
Phyllis isn't the only one who has problems with the state's foster care system.
Some children never leave it.
According to the website childrensrights.org, in 2015, over 20,000 young people filter out of the system due to their age. Data shows that only about four percent of foster children received a four year degree. This statistic is compared to the 36 percent of non-fostered adults who receive the same degree.
Tricia's Story
While children wait for a place to call home, those who have been through the system remain with old scars.
Tricia McClarty is a nurse for Community Hospital South on SW 89th street. As a mother and a grandmother, she looks back on her experience with the foster care system with pained memories.
"At times it consumes me with the thoughts of things I endured," she said.
In May of 1982,  12-year-old Tricia was put into the foster care system in Norman. By the age of 14, she was put up for adoption and went to multiple homes but would keep being placed back into the system.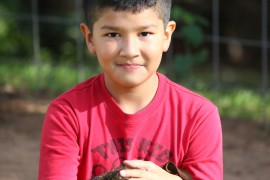 "They didn't like the issues I had," McClarty said. "I didn't trust anyone."
Over and over, Tricia was sent to live with another set of foster parents.
Eventually, she met a pair that was different.
And she fell in love with them. She still visits them to this day.
"They love unconditionally to all their 'kids'. They never said we were their foster kids. We were theirs," she said. "They treated each kid as an individual and not as a group. They loved and treated me well and always showed it."
Eventually, Tricia would age out of the system in 1988. She graduated high school.
McClarty believes the foster care system is broken and need to be repaired. Checks and balances have been placed by the state and federal government in order to filter through parents.
By McClarty's standards, it's not good enough.
She said it's "absolutely easy" to get a foster child.
"Parents don't take care of their kids. Some parents just walk away," she said. "DHS does not properly investigate these parents. Those that are great get no recognition."
To improve the system, Tricia said the state needs more social workers and workers should have smaller caseloads. This would allow the worker to focus for the child.
Currently, Oklahoma investigates more than 13,000 cases of abuse and neglect among children per year. Cases worked by social workers vary depending on the time and severity of the situation.
Still the number of children in foster care is much larger than the number of available foster parents.
According to McClarty, the problem doesn't rest with the availability to help foster children — it lies with people who don't want to acknowledge the problem in the first place.
"It's taboo," she said. "Who wants to admit that there are kids who need help? They feel like a lost cause because kids get lost in the system or just out wherever so someone can get a check and actually have to work."
McClarty said most foster kids live out of a bag because they're unsure whether or not this will be their final home.
For Phyllis protecting children from harm's way was her priority when beginning the foster process.
"It sucks but for now it's all we have to get hurting children away from their abusers." Phyllis said. "Foster parents need major education regarding the emotional issues these children have."
Phyllis said the state must address those issues, not only with therapy for the kids but the parents who need help in the home.
"These children hit, punch, have complete meltdowns, cut themselves, attempt suicide, make false allegations, lie to their teachers, friends, etc." she said. "We have two child welfare cases in investigation. Both times were found to be false and the children admitted to lie in but it's still on our record."
The Falen Family
Before 2014, Kara Falen had a full house with her husband Michael and their three children, Noah, McKinley and Hudson.
Kara and Michael felt as though they had more to give.
"We had been discussing adopting and had actually filled out the paperwork to do an adoption through deaconess," Falen said.
She received an email in November of 2014,  that would change her life.  The message said that a sibling group needed placement through DHS from a family who were members of their church.
Since the Falens were members, the siblings could be placed as kinship. This means the process for foster care would be expedited.
While DHS searched for a home, Falen had questions.
"Already having three children of our own, I really thought this was for another family," she said. "But after I asked back if they had been placed with a family and told no, we started the process."
Kara made the phone call to DHS on a Wednesday morning. By Friday, three new children ages one, four and five were brought to their home.
Out of the three foster children, two of them were born in the United States. The oldest boy, Jefri, was abandoned in Guatemala after birth and then brought to the states at five years old.
Communication was difficult in the beginning. Jefri spoke no English while the youngest girl spoke minimal English. Luckily, the middle boy spoke enough to translate for the family.
"They were all traumatized. I have no idea how we made it," Falen said. "God's hand of mercy is the only answer."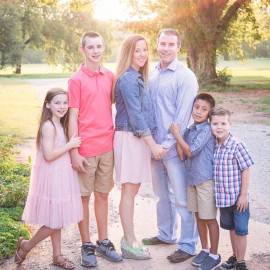 It took three months before the family was able to receive any type of financial assistance from DHS. She said it was, "a nightmare filing out of that out," but she understood it was for a good cause.
By the time the family received financial support it was a limited amount.
According to Eckerd Kids, foster parents are given a monthly stipend called "board checks." This is money from the state and federal government to meet the daily needs of each foster child in the home.
Children are also eligible for the Women Infants and Children program, a federal aid program that allows families to purchase goods cheaper than the regular store price.
Funding from DHS and WIC allowed Kara to budget while fostering the children. "I think there are cases where people use the funds and don't supply for the needs of the child in their care," she said. "That is just awful, but it happens."
Nine months went by and the family of eight grew closer together. Eventually, the foster children would be reunited with their parents in Guatemala.
Soon after the families left one another, the oldest boy Jefri was sent back to the Falen family. The parents from Guatemala had another baby and wanted most of the children back.
"The parents didn't want him," she said. They were deported to Guatemala and only took the younger three siblings and left Jefri with us. We felt like he belonged with us all along."
On July 31, 2017, Jefri was adopted and became part of the Falen family.
"He's a very special boy and our decision to adopt panned out," Falen said. "It just took a three year route that we weren't anticipating."
Founding of the Foster System:
In 1853, the foster care system began in the United States back with minister Charles Loring Brace.
As a minister and a director for the New York Children's Aid Society, Brace saw hundreds of children eating and sleeping in the streets.
Brace had an idea.
His plan was made by advertising the children to the south and west sides of New York to provide them with homes. It was unclear whether or not the children were fostered by families as a means of charity — or a form of indentured servitude.
According to the National Foster Parent Association, three states became involved with Brace's foster care system. The states of Massachusetts, Pennsylvania and South Dakota signed on around 1900.
Each state provided multiple clauses to their rules which would later become the laws in foster care systems across the nation.
A NFPA article reads, "Services were provided to natural families to enable the child to return home and foster parents were now seen as part of a professional team working to find permanency for dependent children."
The foster care system continues to thrive as it provides a place for children to call home.
Still, Children in need of foster homes is a festering problem.
While organizations such as DHS and Oklahoma Welfare continue to find homes, the numbers of children of foster kids continue to rise.
Records from the National Census Bureau, the amount of foster children in Oklahoma registered over 13,000.
The year before that number was 12,526.
Last year, childwelfare.gov reported that 50,206 children were placed into stable homes or adopted in 2016. This means an estimated 349,794 children across the United States are without a place to call home.
The Future:
In Guthrie there's a ranch dedicated to helping children in the foster care system have a home while they wait for a family.
The place is called Pepper's Ranch.
The 160-acre ranch opened in 2002 to provide care for neglected and abused children. It offers extra curricular activities and bonding exercises for the children to learn how to cope with the outside world.
Pepper's Ranch is privately funded through donors and the owners of the organization.
Tonya Ratcliff is the Executive Director of Pepper's Ranch and a resident mother of 10 children with her husband. Out of the children, two are biological, three foster children and five are adopted from the foster care system.
Ratcliffe believes the model made by Pepper's Ranch speaks for itself.
"We know we're making a difference in the system by working as it's own entity," she said. "With over 9,000 children in the foster care system, it creates a foster care crisis. We feel that our model understands a higher living and educational standard."
Pepper's Ranch allows for children affected by mental and physical abuse, addiction and poverty to deal with their issues in a healthy manner.
Federal documents show the United States spends $292 million each day as a result of the abuse and neglect the children in foster care receive. Places like Pepper's Ranch offer relief for the rising foster care issue.
"Half of the families that live on the ranch have become forever families allowing kids to know what a stable family feels like for the first time in their life," Ratcliffe said. "At the end of the day, unification is the goal."
"We invest in change today or we must invest in the future of prison change," she said.
Joe Dorman is the Chief Executive Officer for the Oklahoma Institute for Child Advocacy. Before working for the OICA, he served as a Democratic State Representative from Rush Springs.
Dorman agrees with unification of parents and children.
"First and foremost, we need people to help these kids find homes," he said. "These kids have faced a raw deal in life since their beginning."
Dorman said he fears for the future of foster care in Oklahoma. With the $215 million budget fall since the last legislative session, funding for programs including OICA have been cut.
"Since the budget bill passed, our rates have been cut by about a dollar per day per child. This is scary," Dorman said. "If nothing changes after this special session, we could be looking at more than $200 million in budget cuts in foster care."
He is concerned that lawmakers in the state don't grasp the severity of the situation. When it comes to the future of foster care, Dorman has a solution so legislators can be more informed in their decisions.
"I'd ask that all lawmakers get out to these homes and see the challenges that these kids face on a daily basis. We're going to face long-term issues if we continue as we are," he said. "We want to give these kids a second chance at a better life."
While Oklahoma is rated one of the highest states for children entering the foster system, families like Phyllis and Kara's show strength in handling the system with grace, regardless of the outcomes.
Children out of the system like Tricia, were shown what love from a family means, no matter what age.
Though the system remains difficult, it can promise children a life, a future, and a selfless act of kindness. As the need for better foster care rises, so must the awareness of the problem.