Campus talent show seeks diverse performers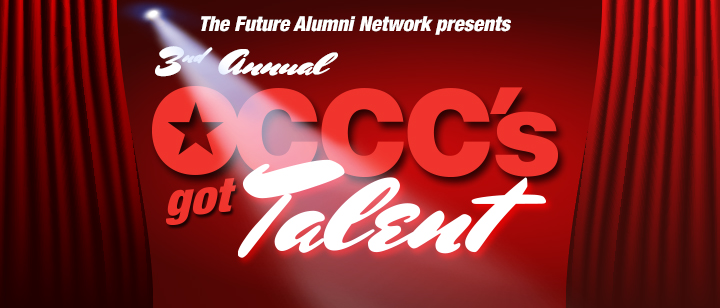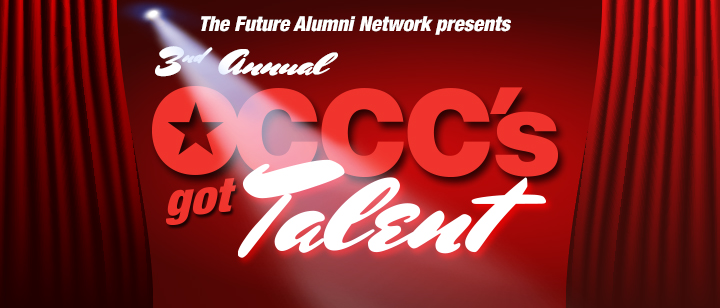 You don't have to sing to show off your talents.
Randy Cassimus, associate director of Alumni Relations and Community Development at OCCC, said the third annual talent show is open to dancers, rappers, jugglers or any talent you want to show off.
"Last year we packed to the house," Cassimus said, so the program is moving to the larger theater on campus.
"We are actually moving to the VPAC this year, which is scary, but a good opportunity to show off the talent we have here at our school.
"The main thing right now" he said, "is getting people to apply."
The talent show will take place at 7 p.m. Thursday, April 14, but the deadline to enter is Tuesday, March 1.
"There are three ways to win prizes." Cassimus said. "There's a winner chosen by celebrity judges, one for whoever raises the most money for the cause, and a People's Choice award."
OCCC's Got Talent is produced by the Future Alumni Network and is a fundraising effort for the OCCC Foundation's student scholarship fund.
"Audition is a jury process," he said. "We get about 50 entries every year and we narrow them down to 20 to 25."
Contestants raise money by ticket sales, Cassimus said. "We encourage them to use the web page for support."
Contestants have a box with their name on it and the People's Choice award is given to whoever raises the most money. Each dollar collected in their box during the show is worth one vote.
Participants must be available for a rehearsal on the day of the show, but they will know an approximate time to be there in advance, Cassimus said.
The winner of the Judge's Choice Award is not eligible to enter again but the other winners may.
The People's Choice Award is given to whoever raises the most money in house, and gives the award for raising the most money is achieved from ticket sales and donations.
Buffalo Rogers won the prize for raising the most money last year.
"The show was a great experience," Rogers said, "You get the experience of performing in front of a large audience and a judge.
"I got to meet a lot of people here at the school that I didn't know played. It gave me an opportunity to network, which is very important."
The biggest problem, he said, was that there wasn't a strong enough media presence for it. "Everyone should use their Facebook page (or whatever social media they already have) and also utilize OCCC's website," he said.
Business major, Stephen Salewon, was the judges' pick last year.
"Have fun with it," Salewon said. "Connect with new people. It can be a really great experience if you let it."
Salewon did one of his original songs entitled "Symphony."
To apply go to www.occc.edu/talent.
For more information on the Talent Show, contact Randy Cassimus at rcassimus@occc.edu.