California Shooting Leaves Five Dead
There's been another mass shooting in the United States.
At least five people were killed Tuesday afternoon in Northern California's Tehama County. Those dead include two children from Rancho Tehama Elementary School, two adults and the alleged gunman.
Police said there was a shooting at an elementary school. The Corning Union Elementary School District said the school was the main sight of the shooting. No motive has been determined.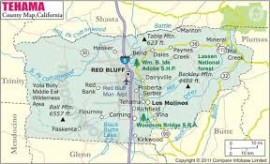 "This is a sad day for us here in Tehama County," Assistant Sheriff Phil Johnston said in a CNN interview.
Johnston said the shootings began with a domestic dispute. The subject began to "randomly pick targets," he said. The dispute was reported by the gunman's neighbor shortly after news of the shooting took place.
According to witnesses, police and the gunman exchanged fire for about 15 minutes before police fatally shot the suspect.
The gunman was armed with a semi-automatic rifle and two handguns. No word has been given by the police or Federal Bureau of Investigation as to how the man obtained the weapons.
"Anne and I are saddened to hear about today's violence in Tehama County, which shockingly involved schoolchildren," Gov. Jerry Brown said in a statement. "We offer our condolences to the families who lost loved ones and unite with all Californians in grief."
Three other children and one adult were transported via helicopter to a nearby hospital. Their current conditions are unknown.