Big Truck Tacos to visit campus April 24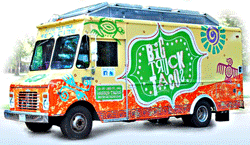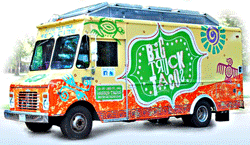 Big Truck Tacos will be at OCCC from 11 a.m. to 1 p.m. Thursday, April 24, in parking lot D near CU entry 1.
The event is hosted by the Oklahoma City Community College Foundation to raise money to fund scholarships for students, said Lealon Taylor, Institutional Advancement executive director.
"Big Truck Tacos will be serving burritos that range in price from $3.75 to $8.75," said Sarah Thompson, Big Truck Tacos catering director.
They will also have gluten-free, vegan and vegetarian options available upon request, she said.
Last spring there was a turnout of about 300 to 400 people.
"We are expecting a big crowd," she said.
This spring will be the fourth time OCCC has partnered with Big Truck Tacos to raise money for the scholarship fund, she said.
Taylor said Big Truck Tacos will donate 20 percent of the profits they take in back to the Oklahoma City College Foundation.
"Come out," Taylor said. "They are some good tacos and it is in support of the school."
For more information, contact Taylor at 405-682-1611, ext. 7617.
To contact Mycalyn Blomstrom, email onlinewriter@occc.edu.