Atomic Lotus eases tattoo pain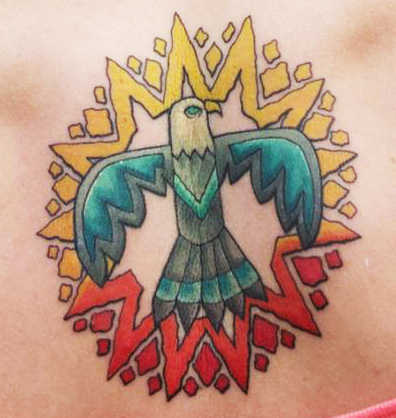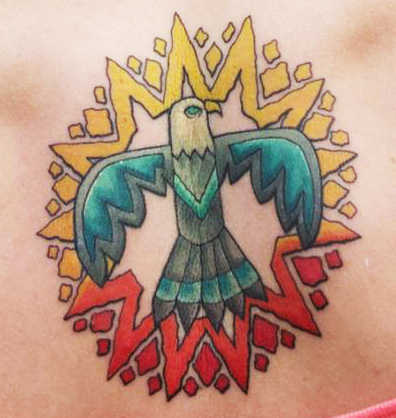 After several years of contemplating different tattoo ideas, I finally decided on something I truly loved and was ready to go for it.
Being my first tattoo experience, I was a mixture of anxious, excited and somewhat nervous all at the same time.
Atomic Lotus Tattoo, located on NW 23rd Street in Oklahoma City, impressed me with their professionalism, cleanliness and quality work that helped ease my concerns.
I took a couple of reference pictures to tattoo artist David Ruiz, and from those general references, he created a unique and detailed design that I fell in love with. He really showcased his talent of being able to create beautiful tattoo designs by adding his own touch to my design.
The nearly three-hour session went by quickly and smoothly, and that is solely due to Ruiz's consideration for me as a first time customer.
While there is very little one can do to reduce the pain associated with getting a tattoo, Ruiz made sure that I was as comfortable as possible and made sure to keep the mood positive and encouraging.
I was thoroughly pleased with how sanitary the procedure was.
The tattoo artist frequently sanitized the tattoo area probably 20-plus times, used all new needles straight out of the package, and wore gloves the entire time.
Pain and discomfort were kept at a minimum by some type of cooling and soothing liquid that he frequently applied. It was basically heaven in a bottle at the time.
The entire staff at Atomic Lotus was incredibly friendly and helpful. They seemed genuinely interested in seeing the end result of my tattoo and helped the session seem to go by faster by interacting with me.
Another plus about Atomic Lotus is that they offer a three-month guarantee for free touch ups for new tattoos.
Also, a free bottle of antimicrobial soap, which is recommended to wash tattoos with, is given to anyone who simply uses the check-in feature on Facebook to check-in at Atomic Lotus.
I am extremely happy with my results and my experience at Atomic Lotus.
I recommend Atomic Lotus to anyone looking to get a tattoo from a friendly, professional, and sanitary place.
Rating: A
—Paris Burris
Online Editor
To contact Paris Burris, email onlineeditor@occc.edu.