Annual essay contest to award cash prizes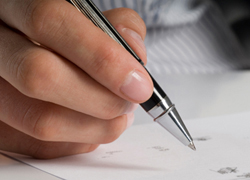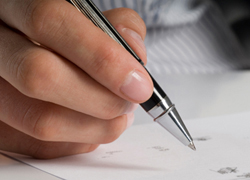 Cash prizes totaling $1,000 will be given away in the spring to students who submit winning essays to the college's Annual Essay contest in December, said Michael Franco, English professor and composition coordinator of the Language Arts department.
Franco said the contest is open to all OCCC students who have taken either English Composition I, English Composition II, or College Writing during the spring 2010 semester or who are currently enrolled in any of those classes.
The essay can be on any topic of the applicant's choosing, Franco said. However, it must have been submitted to a professor for a grade before the essay can be entered into the contest.
An essay can be submitted for each course the student has taken, he said.
Students must submit their essays in a pocket folder, which should contain the essay release form, essay contest form, and the essay itself to be eligible, according to the application.
All materials will be destroyed after judging, so students are encouraged to keep a copy for their records, Franco said.
The judging committee is made up of four OCCC English composition instructors, according to the Annual Essay Contest application.
The judges will use a scoring rubric to determine the winners. The rubric also will be available to students afterwards.
Kim Jameson, Language Arts department director and previous composition coordinator, said the essay contest is a good tool because it may prompt students to apply for other scholarships once they have applied for the Annual Essay contest.
Students who win the contest will receive cash prizes that have been donated from the textbook company McGraw-Hill and Pearson.
There will be a winner for each of the three categories, Franco said. He said the amount given for each individual depends on how many submissions there were, the strength of the essays and the actual amount donated by the textbook company.
The deadline is Dec. 18, the last day of the fall semester.
Winning students will be awarded their cash prizes at OCCC's annual awards ceremony that is held during the spring semester, Franco said.
For more information, contact Franco at mfranco@occc.edu. Students also can contact any composition or writing professor.
Applications are available outside the Arts and Humanities office or online at the Arts and Humanities website, www.occc.edu/ah, he said.
Application forms and contest information also can be found at www.occc.edu/ah/contest.html.