"Cat on a Hot Tin Roof" is an American classic, but deserves to be seen in the way it was meant to be portrayed, said Reduxion Theatre Company's Managing Director Erin Woods.
Woods said it's a controversial play that centers around a wealthy Mississippi cotton tycoon and his family.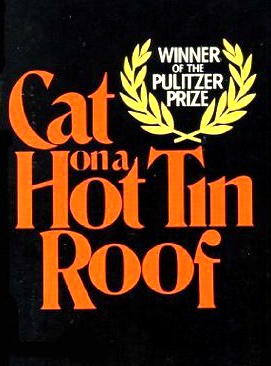 When Big Daddy Pollitt's family gathers to celebrate his birthday and good health, the evening's topics get more intimate than most typical party conversations.
The play also portrays the relationship between an alcoholic husband, Brick, and his wife, Margaret (Maggie the Cat), as it touches on the themes of greed, sexuality, death, repression and desire.
Woods said seeing this title in a theatrical setting is an incredible experience because a live stage setting is how it was originally intended to be portrayed.
"When we do art, a lot of times we find ourselves doing adaptation which means we're taking it from a book or we're taking a song, and we're making it into a stage play ourselves," she said. "Well, this 'Cat on a Hot Tin Roof' was written for the stage."
Woods said RTC is a different theater experience altogether. With a total of 10 actors, including two child actors, the cast is quite small. She said RTC's goal is to bring the audience into the world of the actors.
"The great thing about the way we do theater is that we do it in a very intimate style, meaning we want the audience and the actors very close," she said.
"By being so intimate with all the actors, you are one of the family in the bedroom, a fly on the wall, if you will."
For Woods, presenting one of Tennessee Williams' most popular works is a dream come true because, she said, he was a legend — a very strong voice in 20th century theater.
"The realism that he writes became vital to the American theater and the American stage," she said. "He's not the first person to write this way, but he's the most dynamic person to write this way."
Oklahoma City's Reduxion Theatre Company presents Tennessee William's famed drama, "Cat on a Hot Tin Roof" at 8 p.m. Friday and Saturday, June 19 and 20, in the VPAC Theater.
Students, faculty, and staff can pick up $10 discount tickets at the Box Office with a valid OCCC ID.
To purchase additional tickets, visit reduxiontheatre.com or call 405-682-7579. Additional performances will be Thursday through Saturday, June 25, 26, and 27, and a matinee show will be at 2 p.m. Sunday, June 21.