Alzheimer's walk brings out OCCC volunteers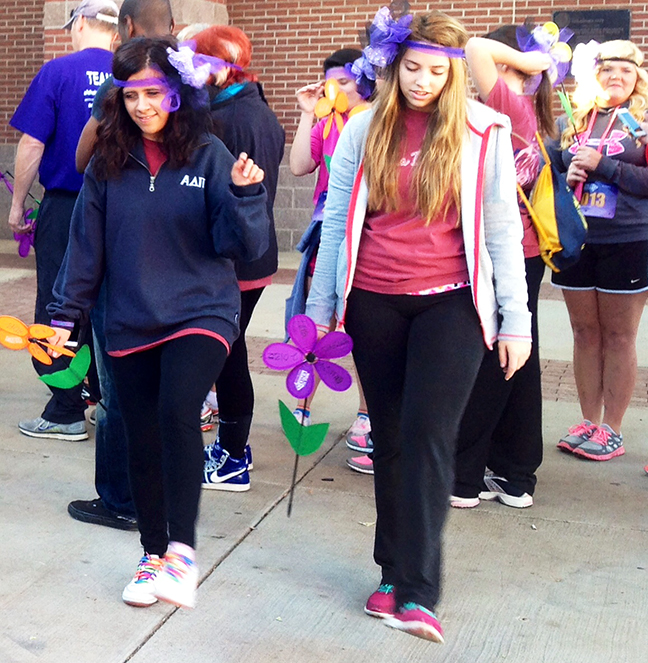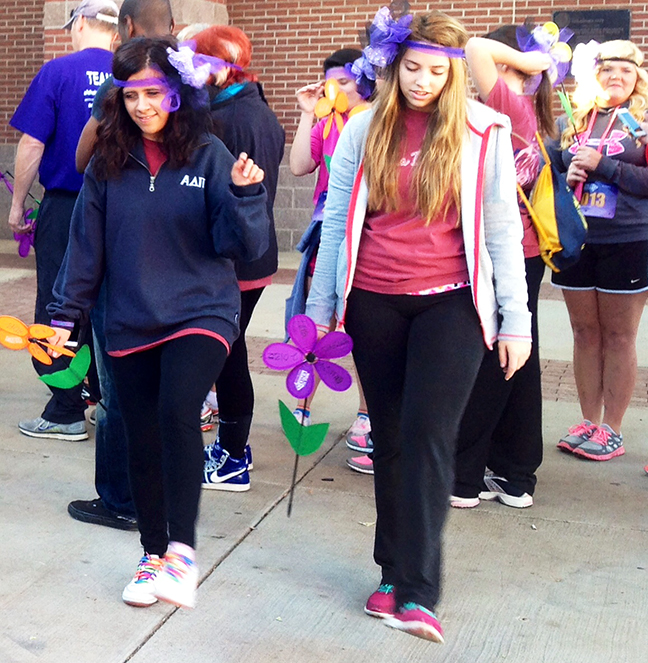 Almost 300 OCCC student volunteers signed up with Student Life to spend the day assisting with the 2013 Walk to End Alzheimer's on Saturday, Sept. 21, at the Bricktown Ballpark in Oklahoma City.
Students in bright green T-shirts created a sea of color while staffing tables, setting up tents, cheering on the walkers with air horns and pompons, and even ringing cowbells when cued by speakers.
According to the Alzheimer's Association, 2,344 participants took part in the two-mile walk through the Bricktown area, including some from other cities and states and even from other countries. They raised $266,943 for research, support and care.
Nursing student Kim Smith said she wasn't certain what to expect when she signed up to help.
"I'm surprised how many people came out for it," Smith said. "It's very well organized."
Other students also said they hadn't anticipated the number of walkers.
"It's an amazing turnout," said nursing student Lori Cooper.
Jenna Phillips was another nursing student volunteer.
"There are a lot more people than I thought there would be," she said.
Alzheimer's is a devastating and deadly illness that causes diminished memory function, behavioral changes and dementia as time progresses, according to the Alzheimer's Association. Several of those who participated had someone in their family who had been diagnosed with this disease.
A promise garden made up of various colored flowers representing these relationships was lifted into the air at one point by participants to symbolize those loved ones.
"It's a good experience for a great cause," said physical therapy assistant major Jordan Cox.
At the Trial Match tent, participants and volunteers had the opportunity to be involved with a research database for genetic testing, therapy and medical trials. It was there that Kathy Sullins from the Alzheimer's Association said she was impressed with the OCCC student volunteers.
"I'm only as good as my volunteers," Sullins said. "These volunteers rock."
OCCC students staffing the tent were able to enroll three times as many people as were signed up at the Tulsa walk, Sullins said. More than 150 registered in Oklahoma City, compared to 54 in Tulsa.
The volunteers at the tent included nursing students Nancy Gibson and Sharon Colbert.
Students each had their own reasons for volunteering for the walk. There were a large number of nursing students at the event because volunteering was part of their class participation grade.
Others, such as Colbert, have relatives with the disorder.