Writers differ on snow closing: Point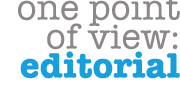 Last Tuesday, Feb. 8, local meteorologists predicted that a monstrous snowstorm — one just as large as the icy beast that shut down campus for a consecutive four days the week before — had taken aim at Oklahoma City.
Forecasts showed the storm, which was expected to include freezing rain and dangerous road conditions, would strike around 6 p.m. that evening.
Subsequently, a decision was made by President Paul Sechrist and other OCCC officials to shut down campus for the evening out of concern for the safety of students, faculty, and staff members.
However, as often happens in Oklahoma, the weathermen flubbed and the storm didn't strike until the early morning hours.
Yet another night of OCCC classes was lost without any real reason.
Although the closing was frustrating, it also was for the best.
Closing early allowed students and college faculty the opportunity to make trips to grocery stores and pharmacies, allowing them a chance to gather emergency supplies before the storm hit.
And more importantly, had initial forecasts been correct, hundreds of students, instructors and college workers would have been stuck facing hazardous driving conditions.
Some OCCC students may live as close as the neighborhood across the street, but others might live as many as 20 or 30 miles away.
For them, the drive home from class may have been one they never returned from.
Attending class is important, but it pales in comparison to one's safety.
Coursework can be made up, but a life can't.