Wreck caused by texting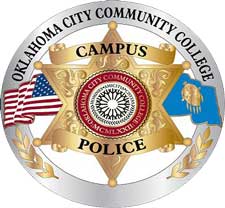 The Campus Police Deparment was kept relatively busy lately with a string of reports of missing property and a car accident caused by driving while texting.
On March 29, a non-injury car wreck was reported to have taken place on Regents Boulevard, north of Faculty Circle.
According to the report, Jamie Jacquelyn Ritz said the Dodge Dart she was driving was damaged when struck by a Jeep.
Kellie Renee Vanhook, the Jeep's driver, admitted to police that she was looking at her phone and had not checked for oncoming cars before proceeding through a yield sign.
Campus Police Officer Ronald Ventresca reported that no one injured but both vehicles had to be towed from the scene.
On March 24,  OCCC student Mitchell Kirby, reported a possible theft to Campus Police after a calculator he had leased from the college went missing.
Kirby told police the last time he had used the calculator was in his class, then he put it back into his backpack.
Kirby said he didn't leave his backpack unattended at anytime except once, briefly, to visit the men's room in the library.
Kirby was still in the library when he later checked for the calculator and found it to be missing.
Police Officer Gordon Nelson reviewed surveillance footage and determined that no suspect came close to Kirby's seat during the time he was in the men's room.
Nelson said the missing calculator is a TI-84 Graphing Calculator, Serial #10551030173L-0315AA is valued $125.  Anyone with information about the missing calculator is encouraged to contact Campus Police.
On the same day, another possible theft was reported.
According to the police report, Abbie Jo Mcalister, said when she returned to her vehicle, which was parked in Parking Lot A, after class, she noticed that $17 and some change was gone from the cup holder and her Garmin GPS was missing.
After reviewing surveillance camera footage, officer Nelson reported that nobody had suspiciously approached Mcalister's vehicle in the period of time between her leaving her car and going back to it.
English Professor Tonya Ann Kymes told police on March 22 that a theft might have taken place over spring break.
Kymes told police that before the break, she brought two of her ivy plants outside the Visual and Performing Arts Center Entry five. She said when she came back to work after the break, she was unable to find the plants in the location.
Officer Andrew Schmidt reported that while reviewing surveillance footage, he saw Kymes leaving Entry Five with her plants. However, he was unable to see on video the exact location the plants had been place in. Schmidt also reported that he was unable to identify anyone who might have moved or taken the plants.
Schmidt also reported that he contacted workers in the VPAC and Tru Green employees (who perform outdoor maintenance), but no one knew what happened to the plants.
Suspicious activity occurred at the Capitol Hill Center over spring break as well.
On March 15, campus police officer David Madden received a report related to a possible burglary attempt at the Capitol Hill Center.
Gloria Torres, Capitol Hill Center director said  a burglar alarm was activated when a white male, wearing a black shirt and blue jeans was seen entering the building from a fire exit on the west end.
Madden contacted the cleaning crew who reported that they'd heard the alarm   before seeing the man leave through the same fire exit.
Madden checked the area but was unable to spot anyone supsicious. The officer secured the west fire door and reset the alarm.
Some information was redacted from the reports under the direction of the Marketing and Public Relations office.
To contact campus police, call 405-682-1611, ext. 7747.
For an emergency, use one of the call boxes located inside and outside on campus or call 405-682-7872.