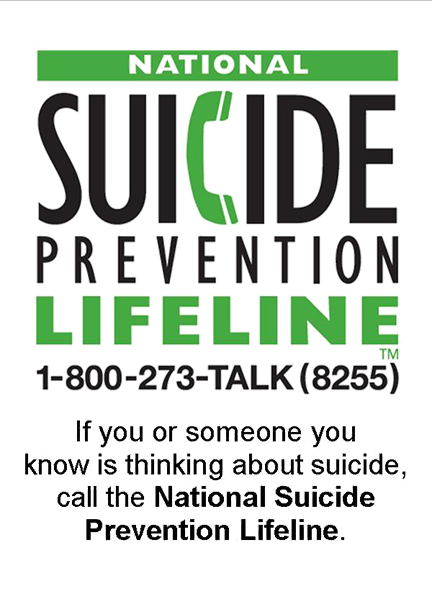 Turnout for the workshop on "Suicide Awareness and Prevention" was so high that several students congregated on the floor while others sat in extra chairs that were brought in to room 1X5 in the Main Building.
Mental health Counselor Jenna Howard led the meeting with a presentation of how QPR, "Question, Persuade, and Refer," is the CPR for suicide prevention. About 70 people attended the Sept. 10 event.
Howard explained that QPR isn't counseling or treatment, but hope through positive action.
Suicide is the second leading cause of death among university students, according to information from the American Association of Suicidology, which was displayed on the screen during the presentation.
In Oklahoma, 527 people take their own lives every year. There were 2,673 total deaths by suicide from 2004 to 2008 as stated by the Oklahoma Violent Death Reporting.
Howard said if someone begins giving away their possessions, is sleeping more than normal, speaks as if living is worthless, or says that they are considering killing themselves, these are warning signs.
She said support is available, but the person in difficulty may need some guidance in finding it.
"We as a community can reach out and offer hope," Howard said.
Howard advises students to ask the person if he or she is thinking about committing suicide, offer support and find help by listening, going with the individual to see a counselor, or making a call to a suicide prevention hotline.
"Talk to someone." Child Development major Kristy Ekhoff said that was the message she took away from Howard's presentation.
Nursing student James Murunga said QPR was a complete presentation of what had been taught in his nursing class.
OCCC students can speak with a licensed mental health counselor in the Student Support Services office if they need help or a friend does. Students can visit the office from 8 a.m. to 5 p.m. Monday through Friday.
Student Support Services is located in the Main Building not far from the Safety and Security office. Counseling is free and confidential.
Students also can call 405-682-7520 to talk by phone or to set up an appointment with OCCC counselors.
After hours or in an emergency, you can call 911, OCCC Campus Police at 405-682-7872, 1-800-TALK (273-8255) or 1-800-SUICIDE (784-2433).
Counseling also is offered to students who know someone who is depressed, contemplating ending their life and need guidance on how to help.