Woman threatens to kill OCCC employees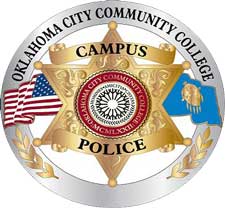 A threat, two unconscious women, one thrown video game controller and sexual harassment top crime reports from December.
On Dec. 4 it was reported a belligerent, 48 year-old, female student threatened workers in Registration when she could not be dropped from a course after the withdrawal deadline.
Registration staff reportedly made every attempt to help the student, who they say was "difficult to deal with" but were unsuccessful. The student then told the 19- and 24-year-old workers they'd "better get this done or I'll kill you." An investigation is underway.
Campus police received a call at 7:16 p.m. Dec. 4 about a woman who was found passed out in a campus bathroom. According to the report, Officer Jeremy Bohannon and Sgt. Kevin Hammond responded to find OCCC Testing Center employee, Samantha Olson sitting on a bathroom floor near SEM Entry 3. Conscious and responsive, Olson told police she'd given blood that morning and had not eaten anything. Olson declined medical treatment.
On Dec. 10, Holly Marie Norton, a contract food service employee, was reported to have passed out in the food preparation area. She said she had vomited, had a headache and then lost consciousness. She had a bump on the head but was otherwise OK and was taken home.
A college Wii U controller was thrown against a wall in the library on Dec. 8 by a student.
The woman then left without her belongings. Police were able to identify her by a credit card found in her purse. The controller appeared functional but may have been damaged. The woman's name was redacted from the report.
Dillon Lee Jackson, 24, was arrested Dec. 17 for public intoxication.
It was reported that Jackson had sexually harassed an 18-year-old student sitting at a library computer by offering to film her having intercourse with him. Officer Patrick Martino responded. He reported Jackson smelled like marijuana, his tongue was green and he had a "circular sway."
Jackson admitted to having smoked marijuana and taking prescribed medication a few hours before. He was arrested for public intoxication. Additional information is available in a supplemental report that was requested but not provided.
Some names were redacted on the reports under the direction of Marketing and Public Relations Director Cordell Jordan who said names are redacted "according to OCCCPD Standard Operating Procedures involving information released and information withheld." To obtain a copy, email cjordan@occc.edu.
To contact campus police, call 405-682-1611, ext. 7747. For an emergency, use one of the call boxes located inside and outside on campus or call 405-682-7872.
To contact Jorge Krzyzaniak, email seniorwriter@occc.edu