Woman connected with bookstore theft arrested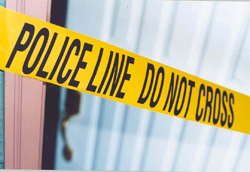 College security officers recently arrested a woman they had been seeking in connection with three thefts on campus.
Sherry Logan, 22, was arrested Jan.
19 in connection with two separate book bag thefts, and one theft from the OCCC student bookstore.
Logan was seen entering the student store at 12:35 p.m.by Security Officer Brandon Wheeler, who recognized her as matching the description of the suspect.
Security verified from cameras that Logan was the suspect and additional officers were dispatched to assist Wheeler, according to a report.
The report shows Logan was arrested and taken to the Safety and Security office, and Oklahoma City Police were contacted.
In the office, Logan identified herself but said she didn't know why she had been arrested.
Logan was informed there was video of her stealing four books and a student's purse from the bookstore on Jan.
18, and a backpack from outside the store on Dec. 21, 2010.
At first she said she didn't know anything about it, according to Wheeler's report, "but later started crying and … making numerous statements of admission to the thefts."
Both the backpack from the December incident and the purse from the theft last week were recovered from Logan's vehicle.
Oklahoma City police officers arrested Logan for concealing stolen property.
Records show Logan has never been enrolled at OCCC.
In an unrelated incident, a student reported the loss of her mobile phone.
At 6:39 p.m. on Jan. 18, Stephanie Loftis, 27, reported her phone missing to the dispatcher at the Safety and Security office.
Loftis returned later and filed a possible stolen property report.
Loftis' service provider, Sprint, was able to track the phone to an off-campus location, and Oklahoma City Police were notified.
An officer came to the campus and took a report.
Surveillance camera footage was checked, but nothing relating to the possible theft was observed.