WLCC dedicated to helping all students learn a new language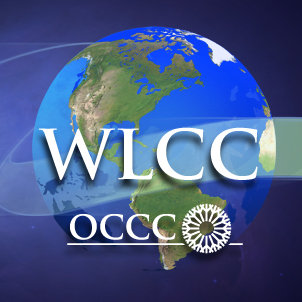 International students learning English share a common resource with American students learning another language — the World Languages and Cultures Center on the second floor of the Main building, overlooking the coffee shop.
The center is dedicated to students seeking to learn a new language, said Coordinator Chiaki Troutman, the woman in charge.
"I have been working in the WLCC since the opening in 2008," Troutman said. "Our mission is to provide a rich variety of resources, support, and technologies for learning world languages and cultures."
For students learning Spanish or French, the center offers newscasts and movies in the language they are studying.
In addition tutors are available for students learning Spanish, Troutman said.
The Rosetta Stone computer program is available to help language-learners improve their grades.
The center also assists international students perfecting their English skills.
It's a favorite spot especially for international students seeking to find a familiar environment to hang out while waiting for their next class.
Petroleum engineering major Jennifer Essomba said she did that "I was so homesick when I first came in Oklahoma, especially when I started school," she said. "It was hard to make new friends.
"To pass the time I went to the center to improve my English, so I could talk and make friends. I still spend time there time to time because it became a sort of habit."
Troutman said sometimeS students are required by the English as a Second Language department to spend some time at the WLCC to improve their grades in English classes.
Other students spend time there watching international news, because the WLCC has eight international television channels that can be used by students to improve their listening skills in French, Japanese, Chinese, Arabic, German, Italian, Russian and Spanish.
The center also offers more than 100 foreign movies with English subtitles.
Yan Ondo Obame said he enjoyed spending time at the WLCC while a student in the ESL Academic Bridge program.
"I could watch TV5 Monde, a Francophone TV station," he said. "It reminded me of my hometown in Gabon."
Gabon is a country located along the Atlantic coast of Equatorial Africa.
The World Languages and Cultures Center is open Monday through Wednesday from 9 a.m. to 5:30 p.m., Thursday from 9 a.m. to 7 p.m. and Friday 9 a.m to 1 p.m.
It is closed on Saturday and Sunday .
For more information, contact Troutman at 405-682-1611 ext. 7104 or email her at ctroutman@occc.edu .